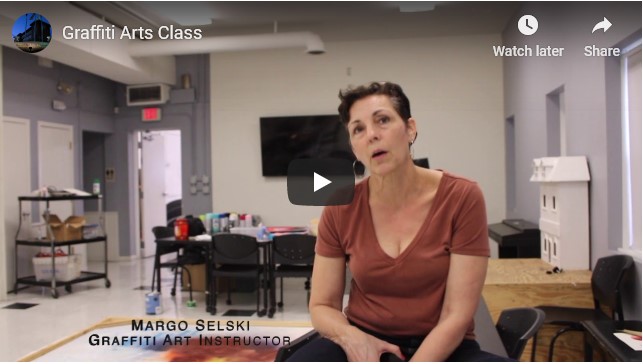 Metro State students learn the finer points of aerosol art in summer pilot course.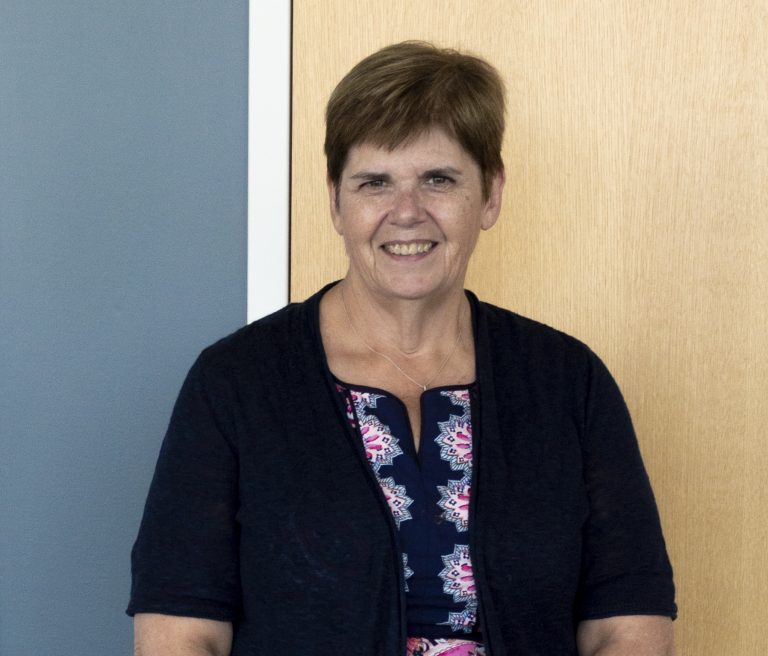 Arthur unveils six new commitments to students before the start of the 2019-2020 academic year.
News Stories in Photographs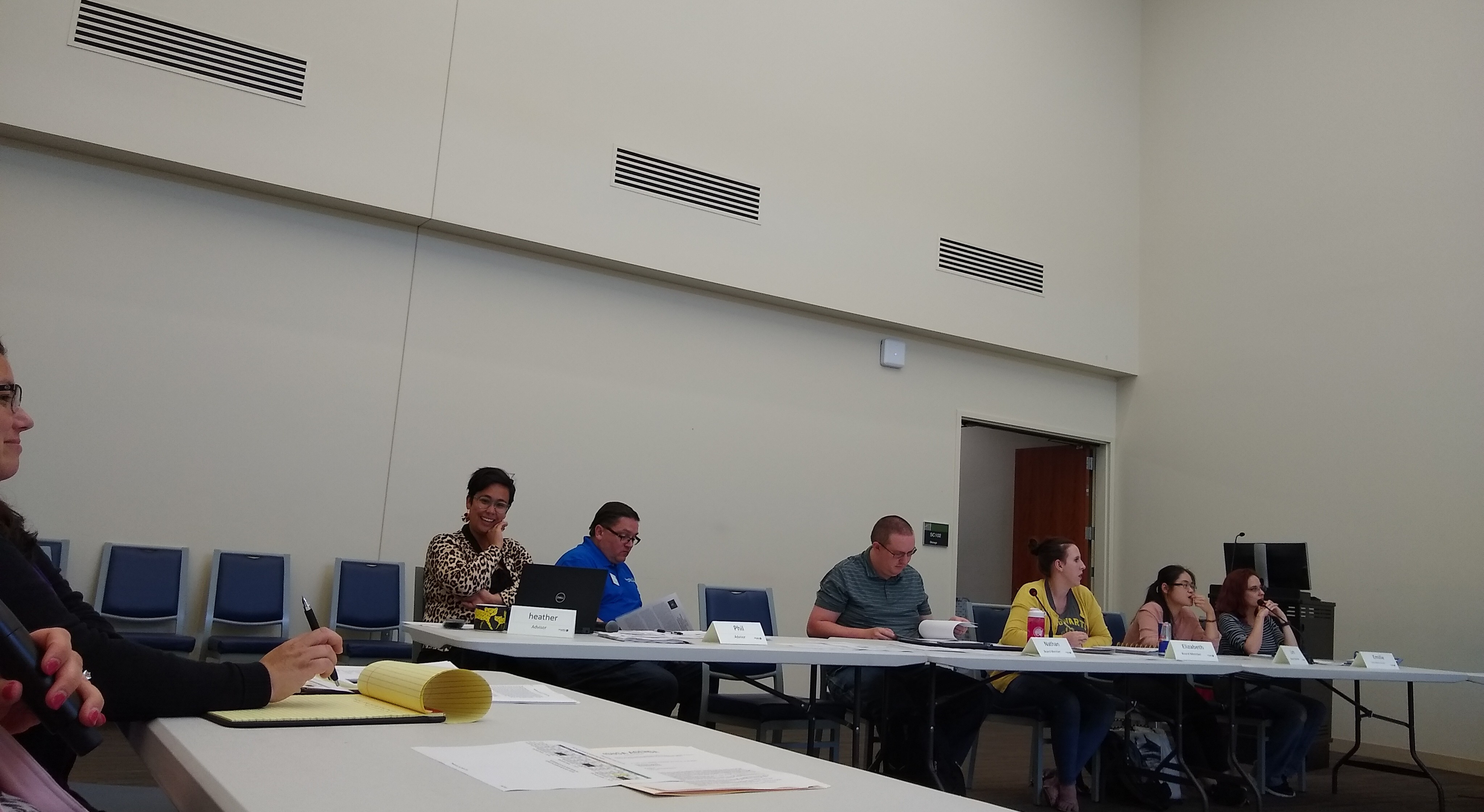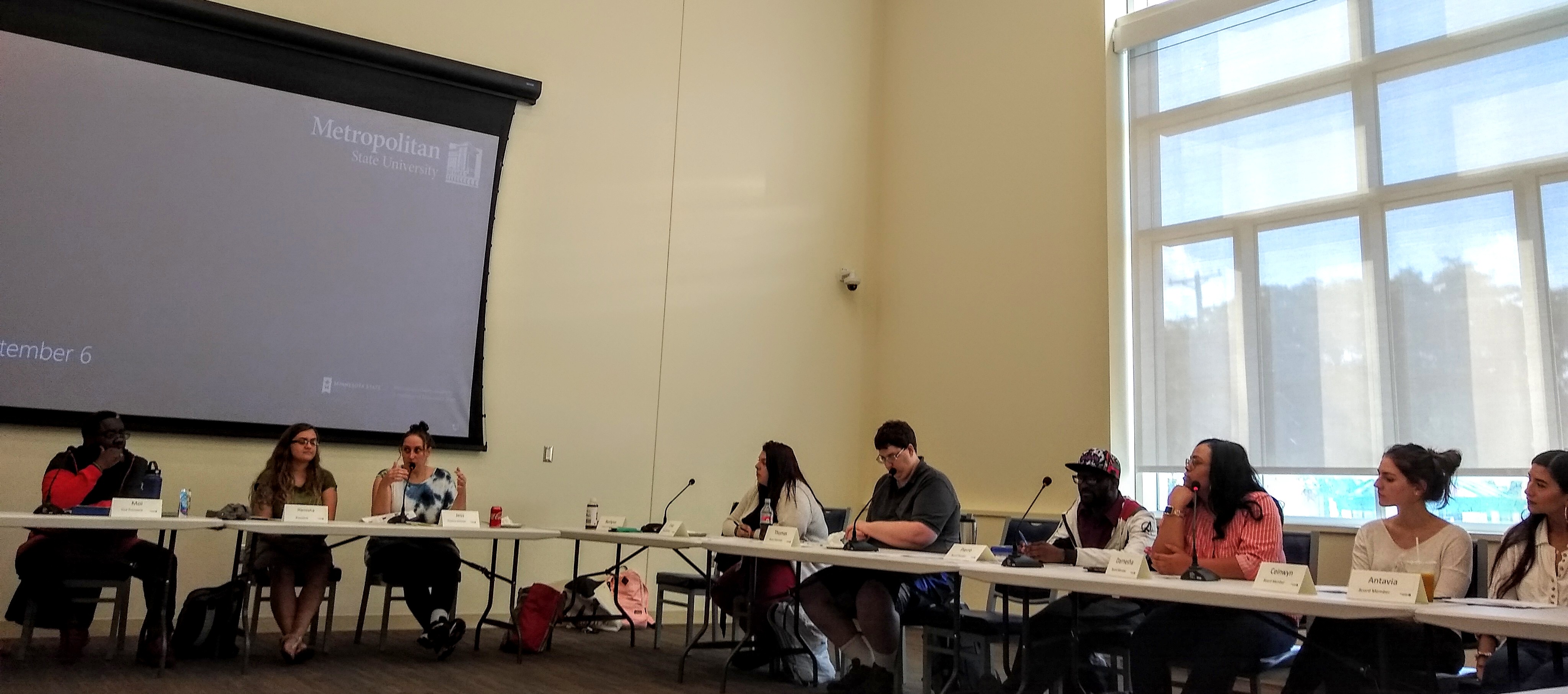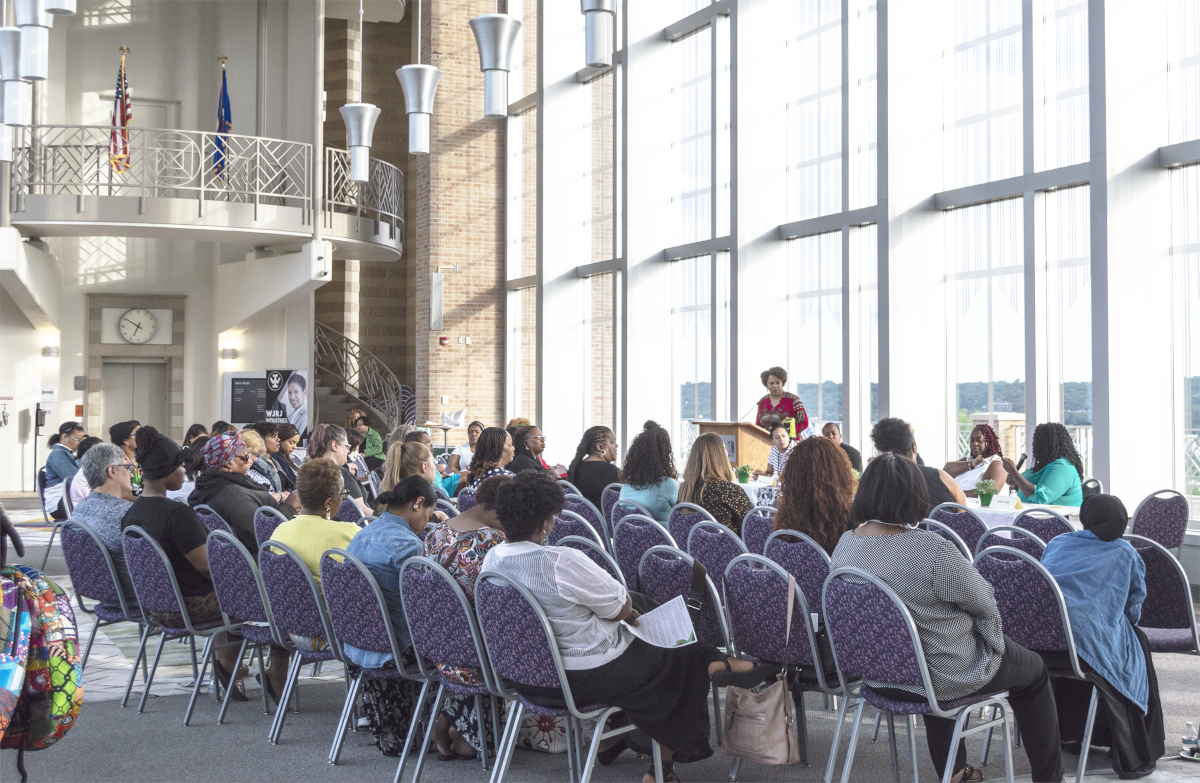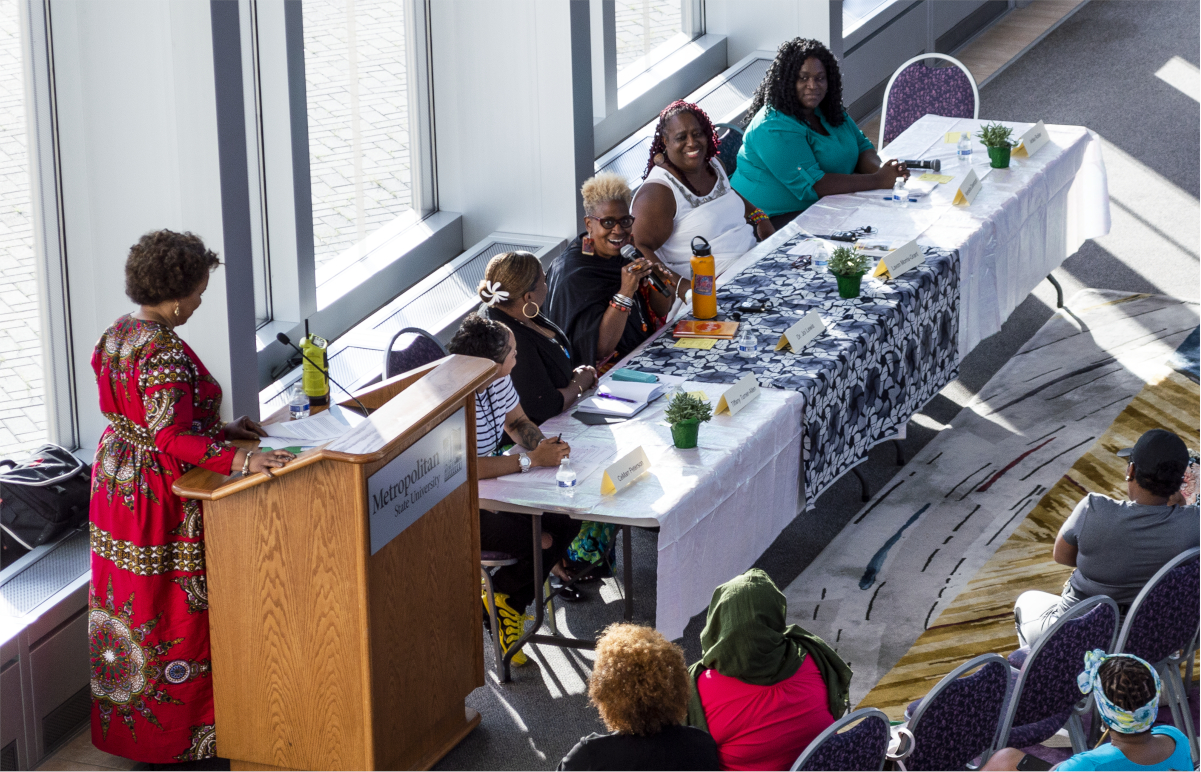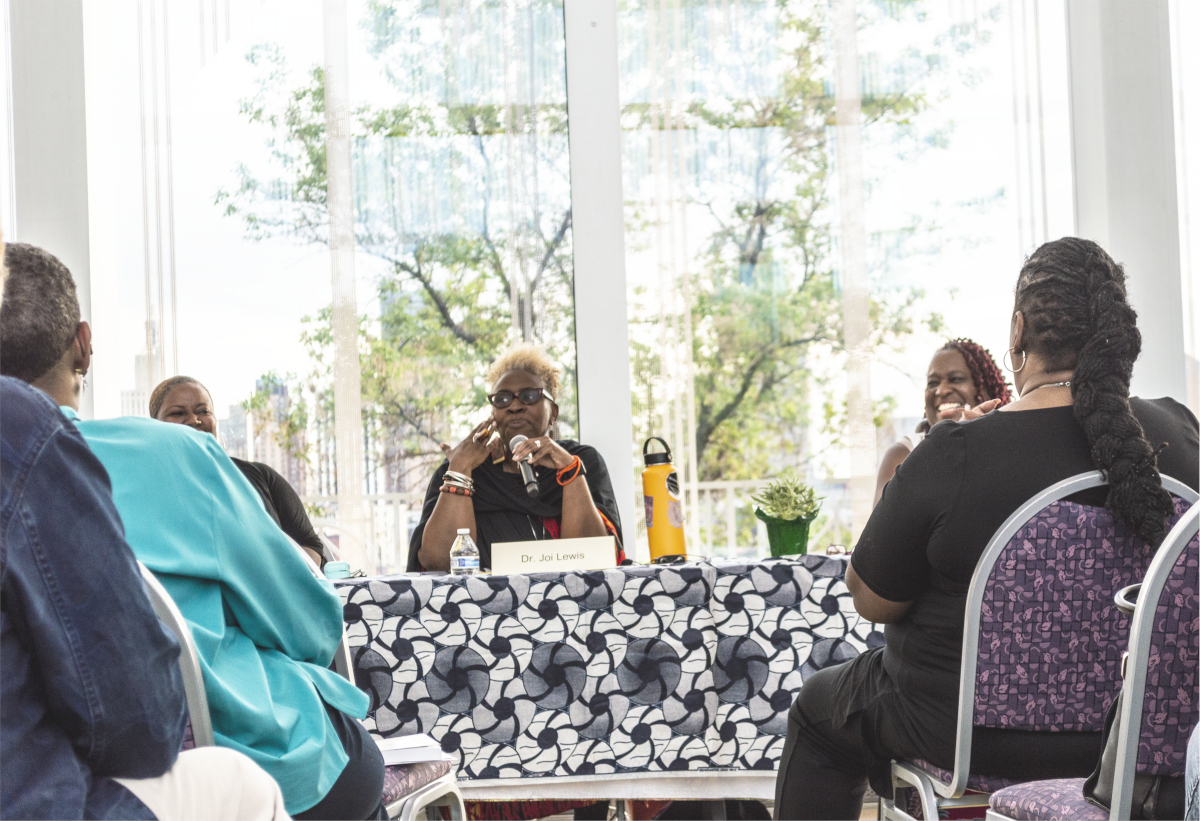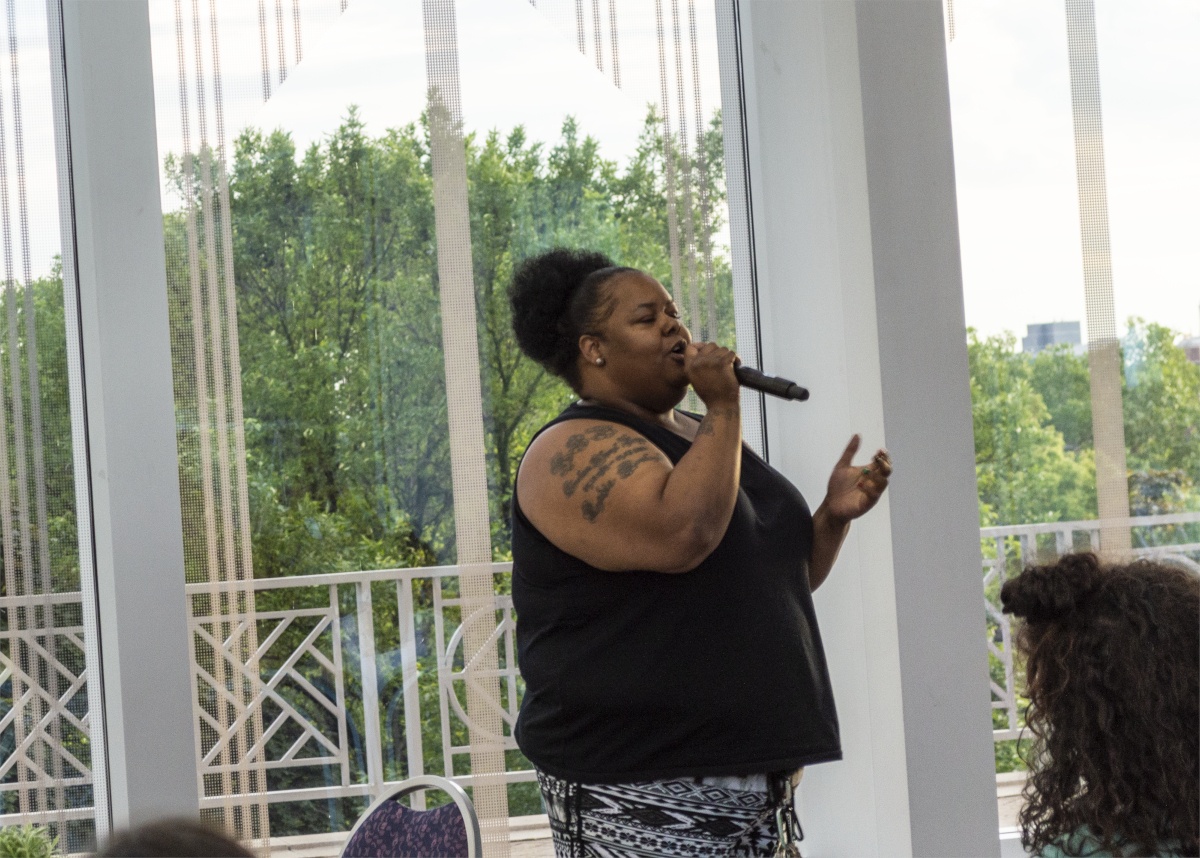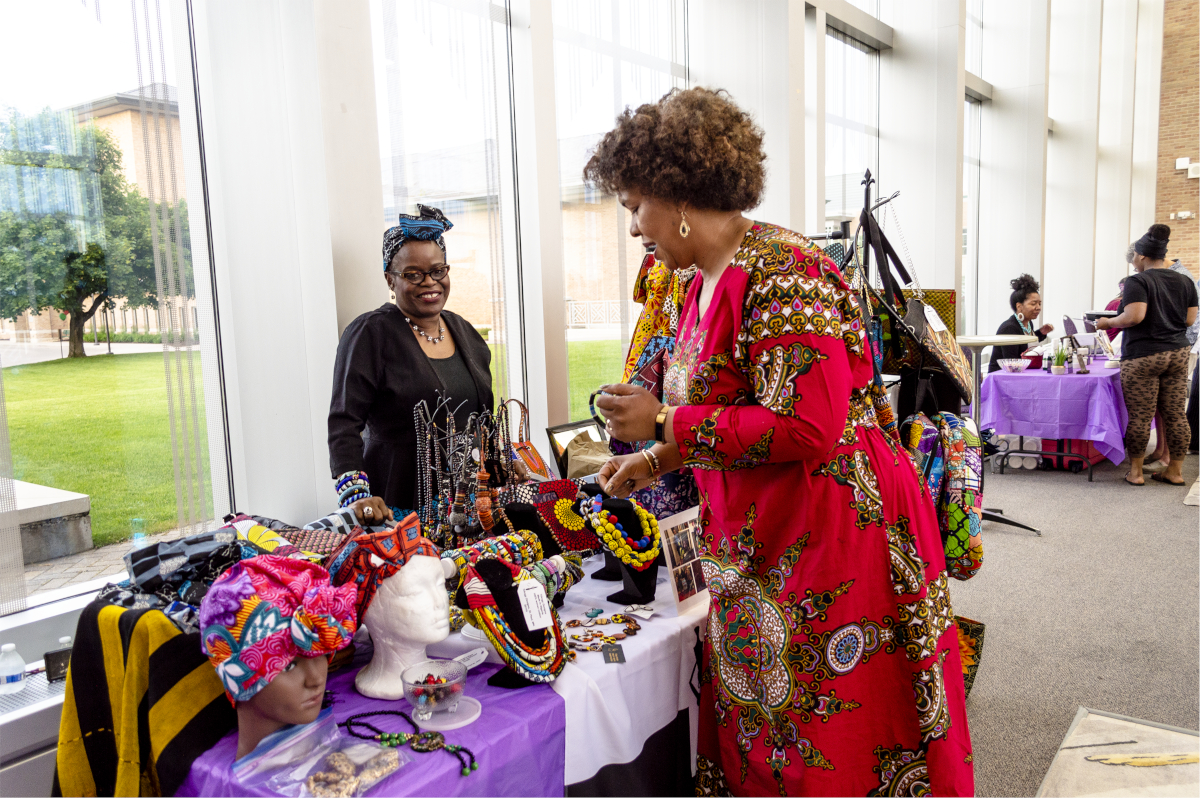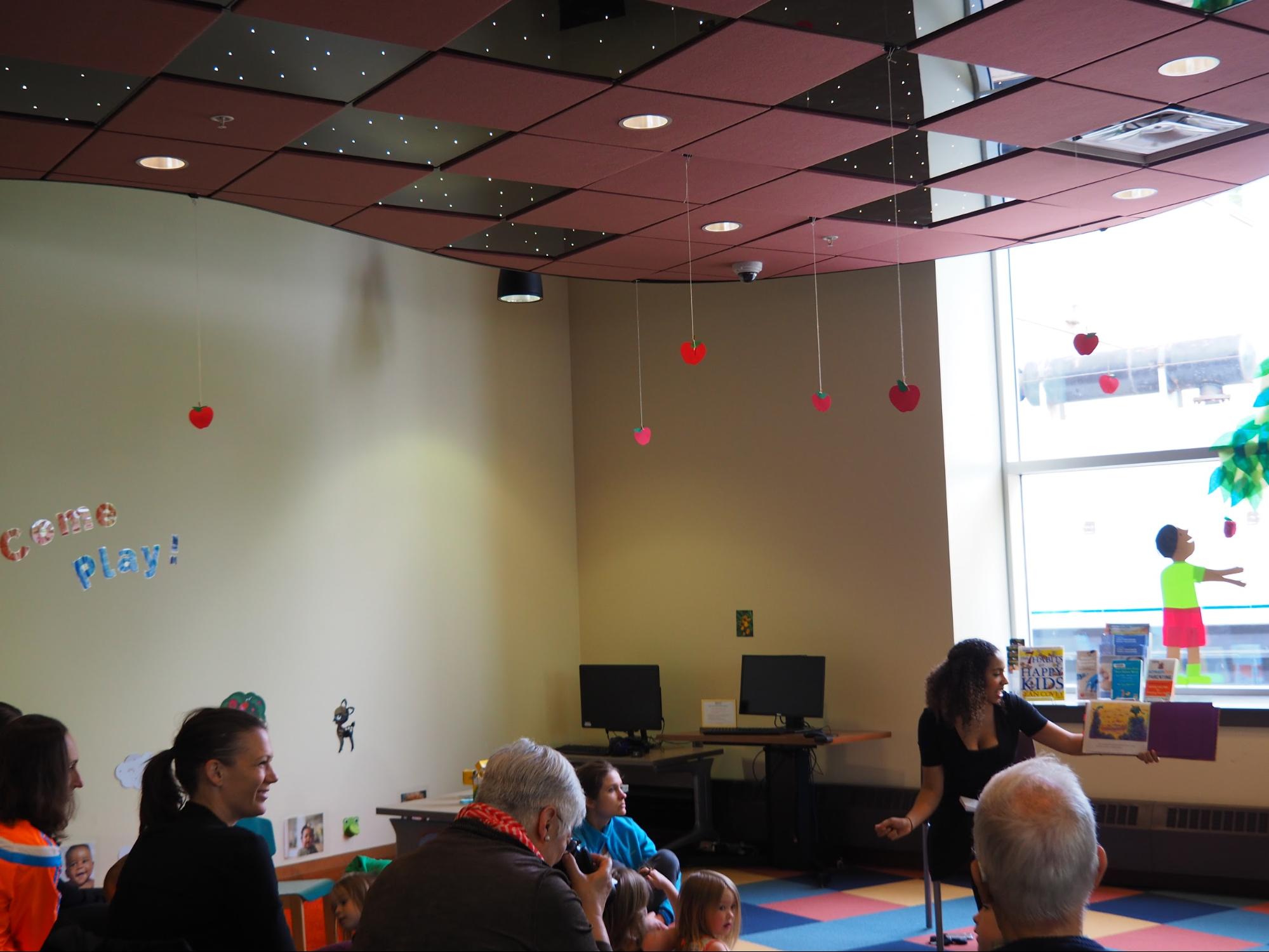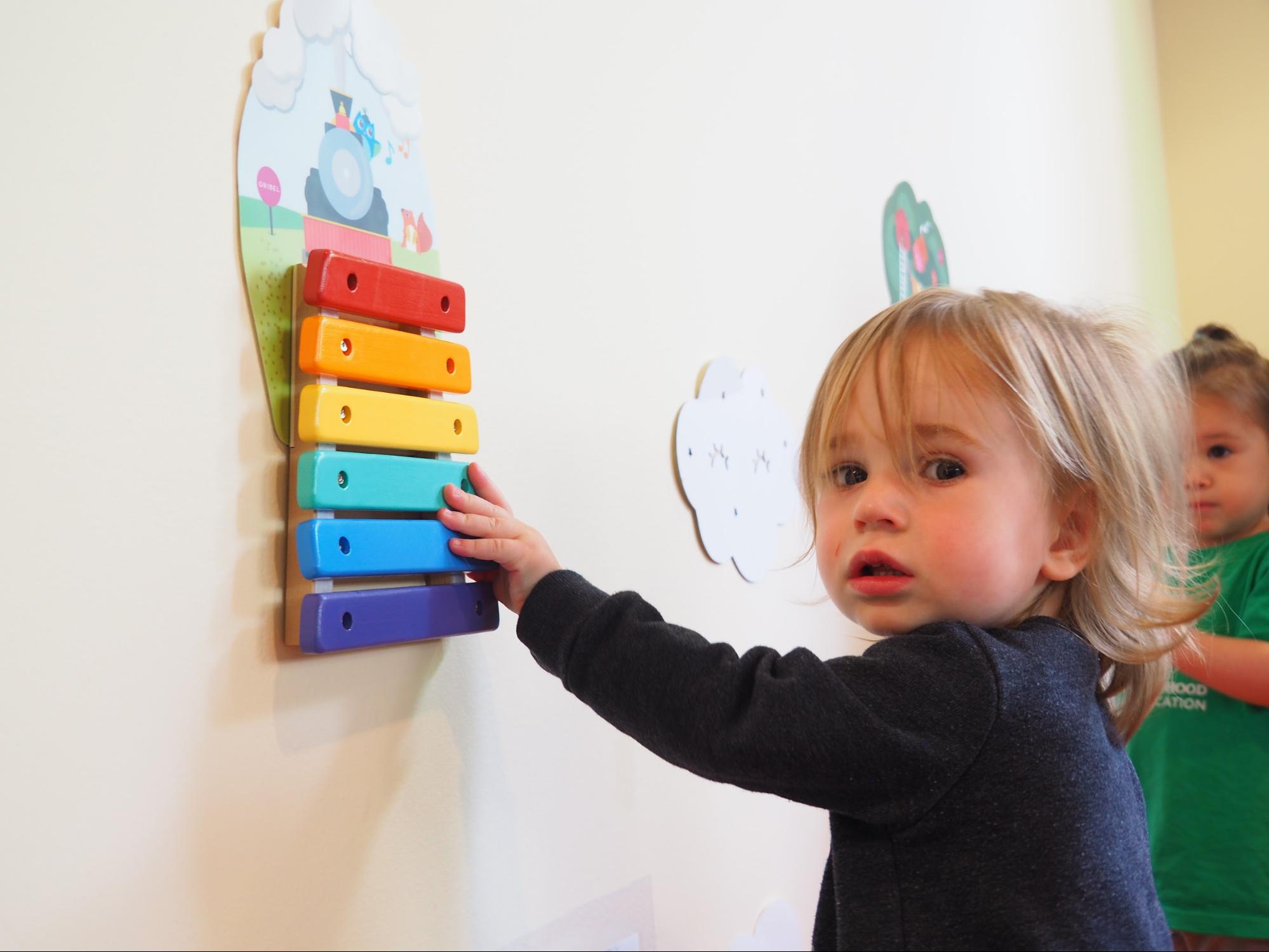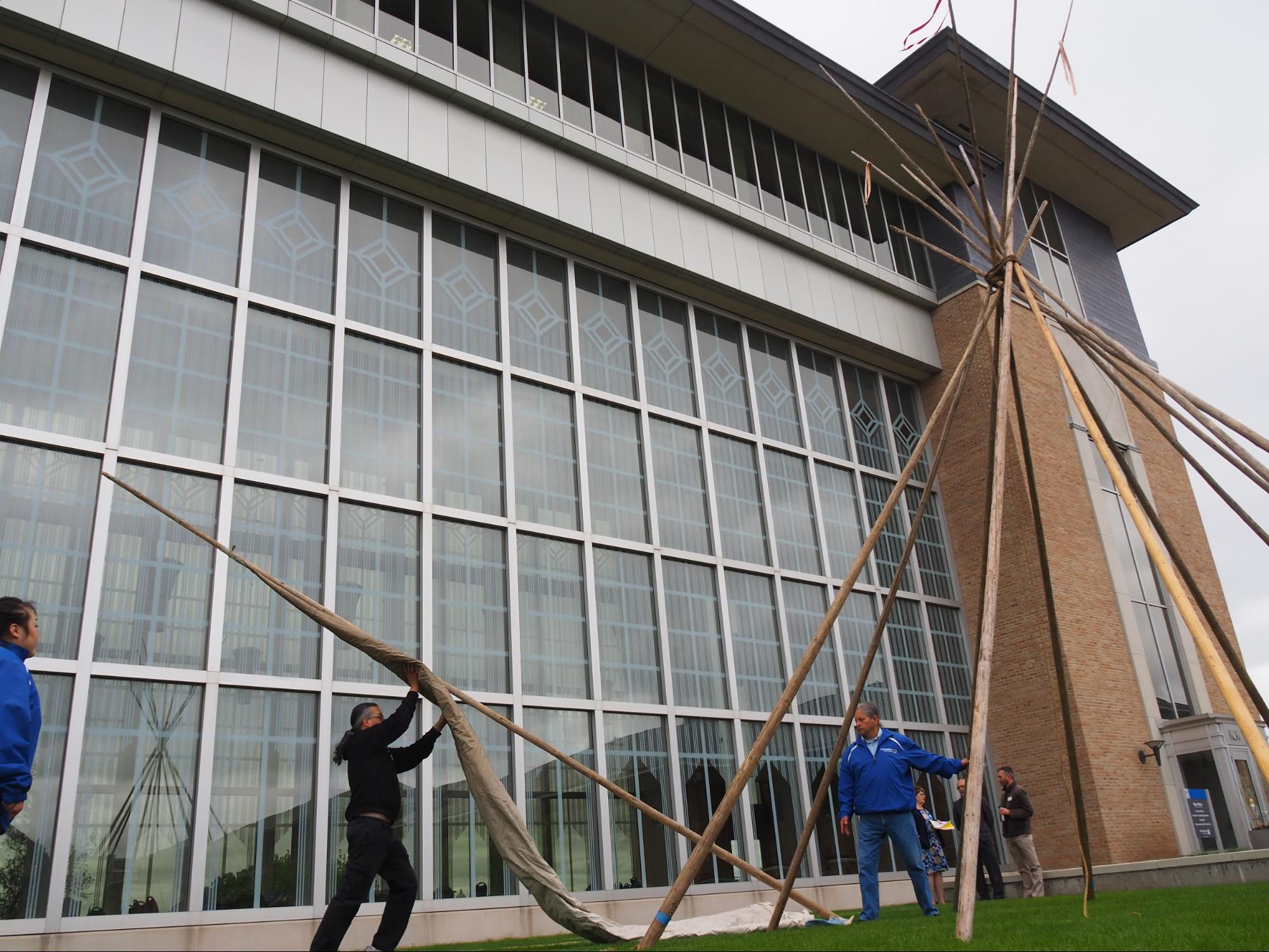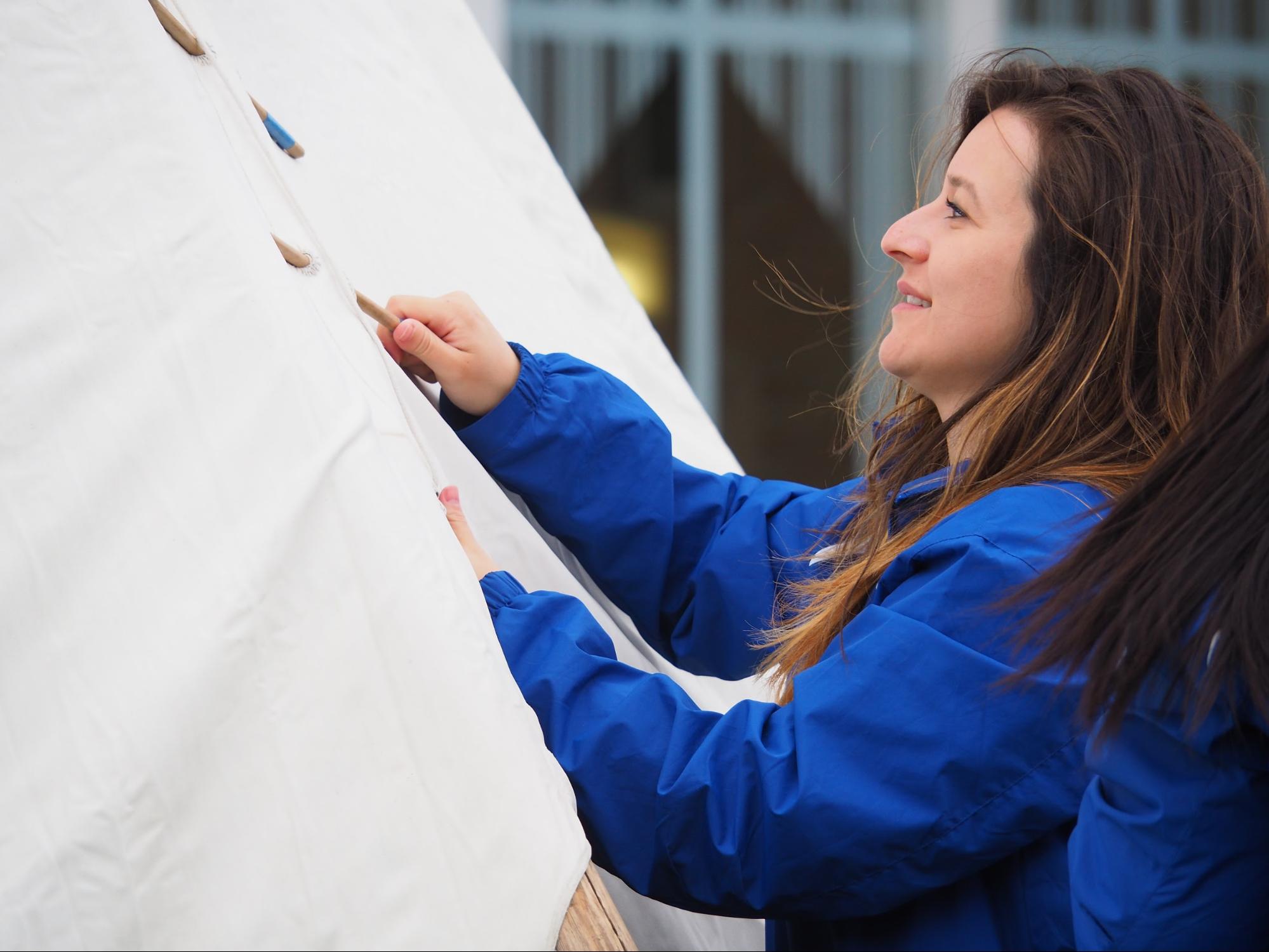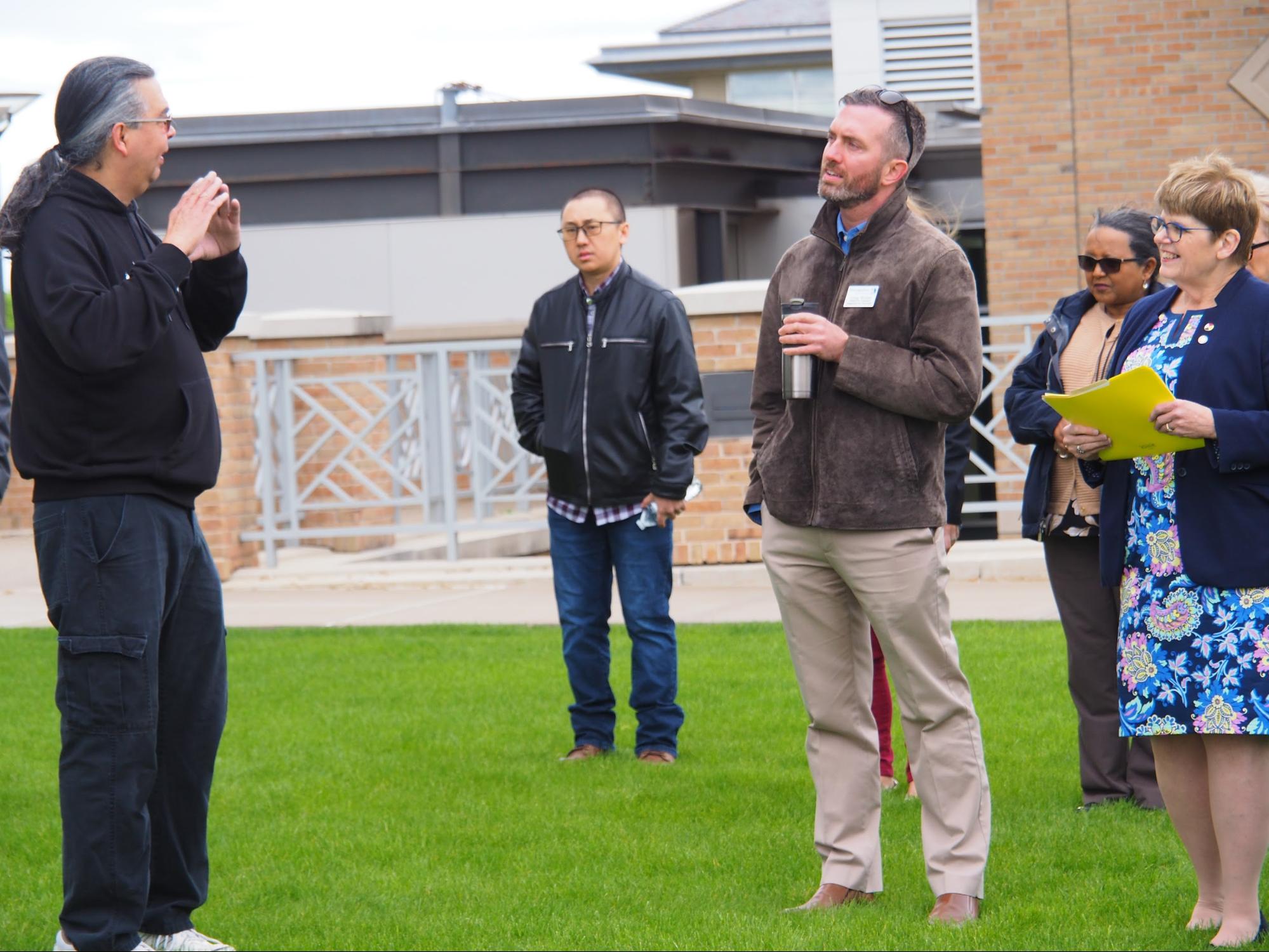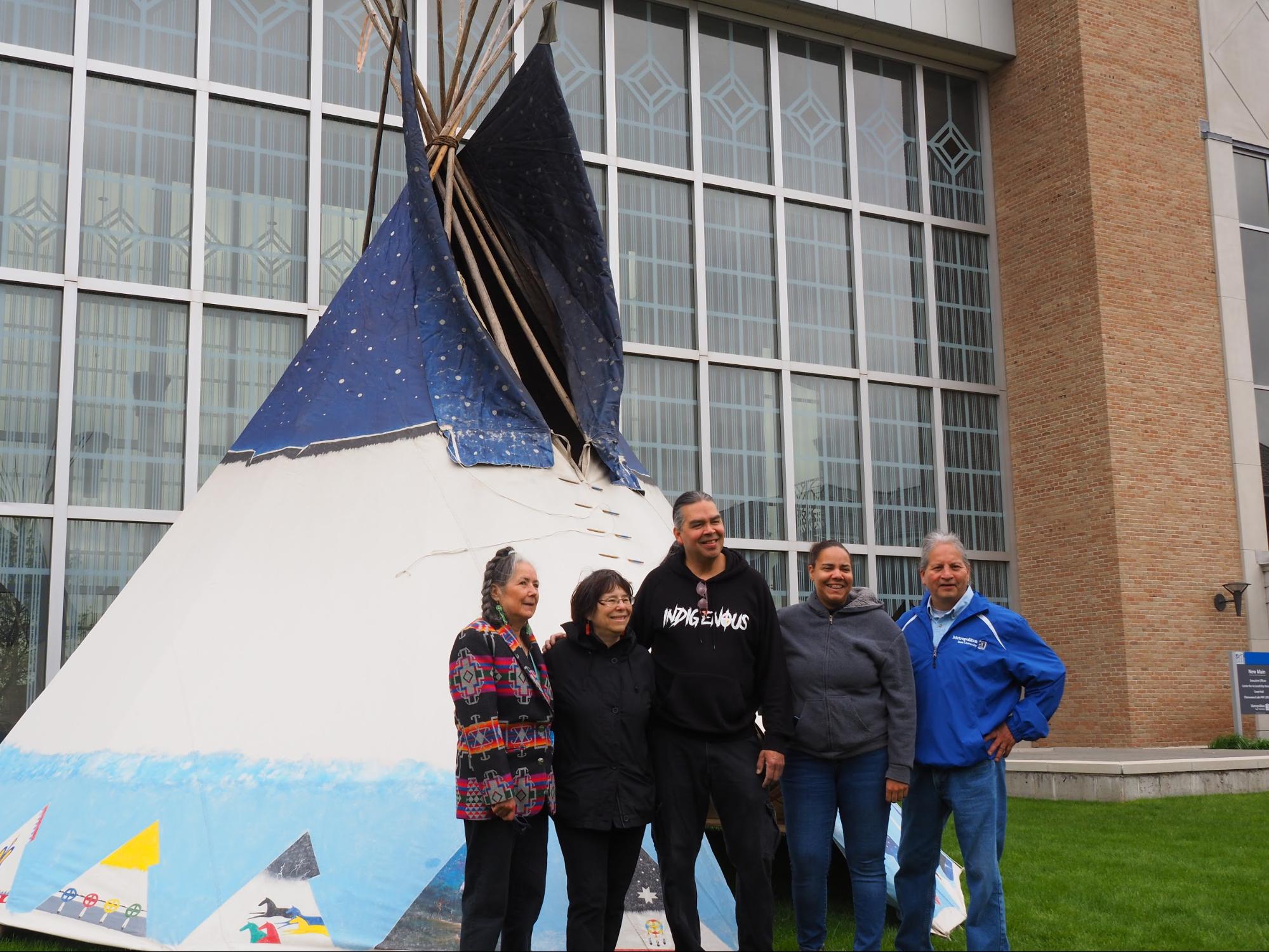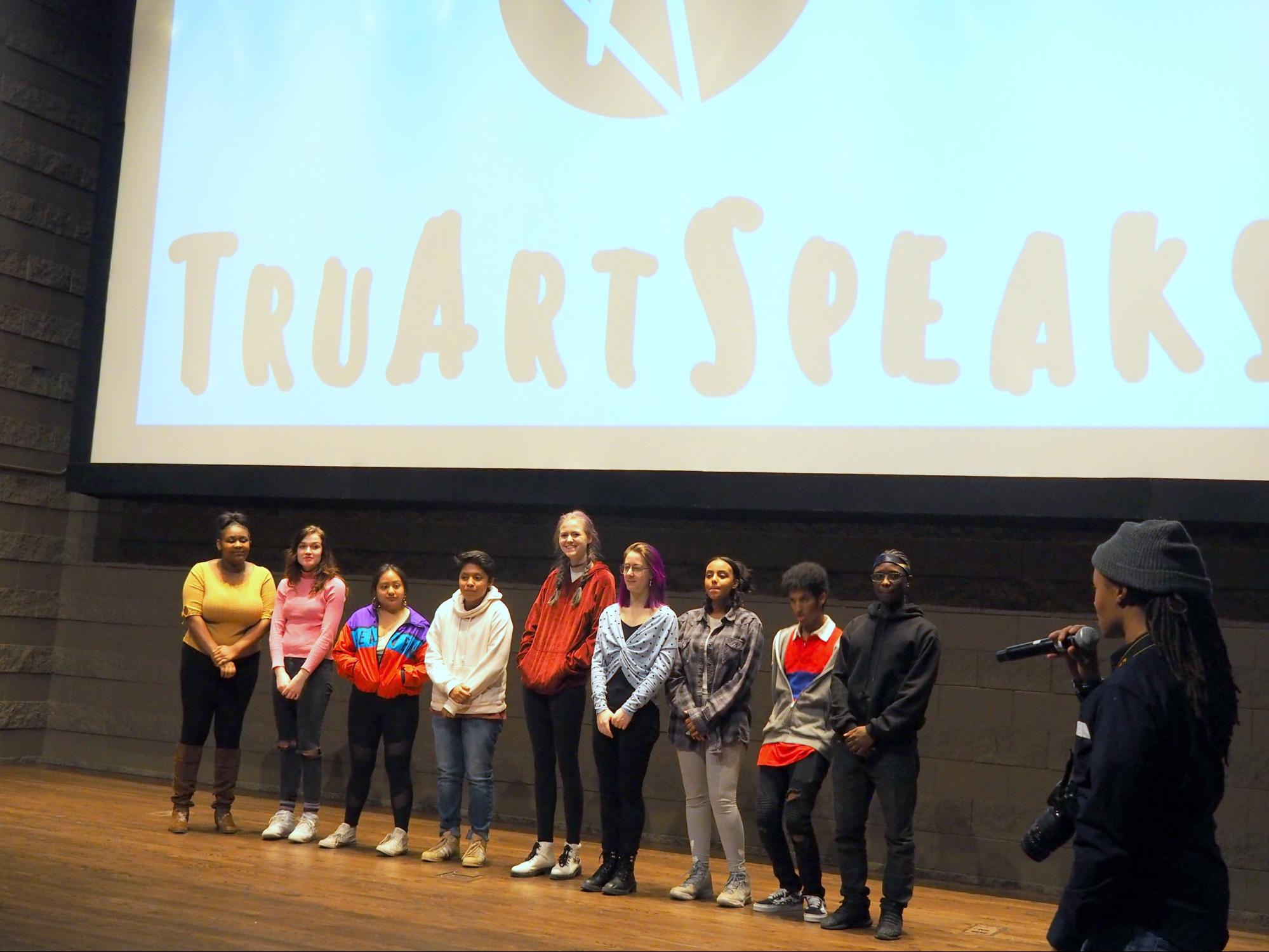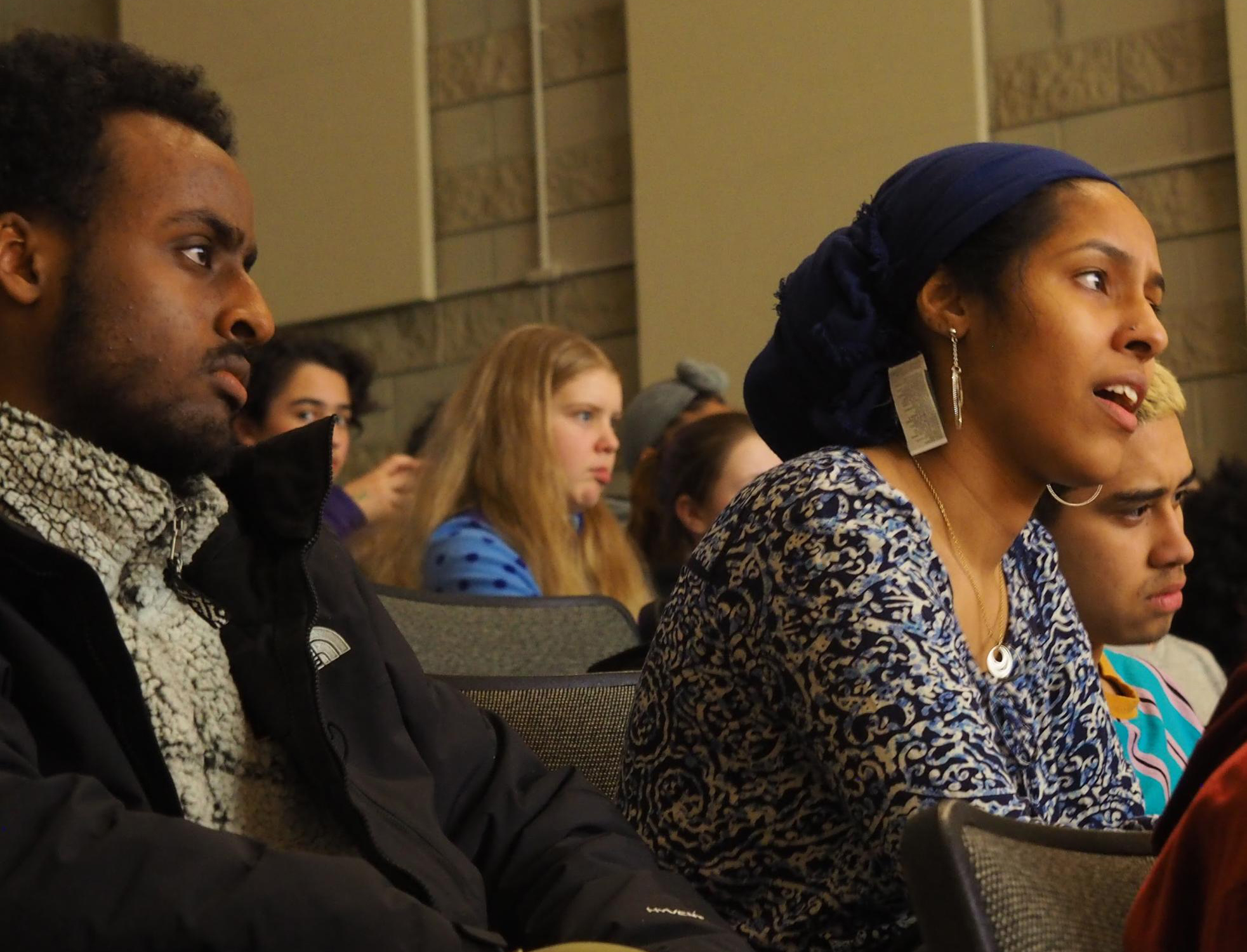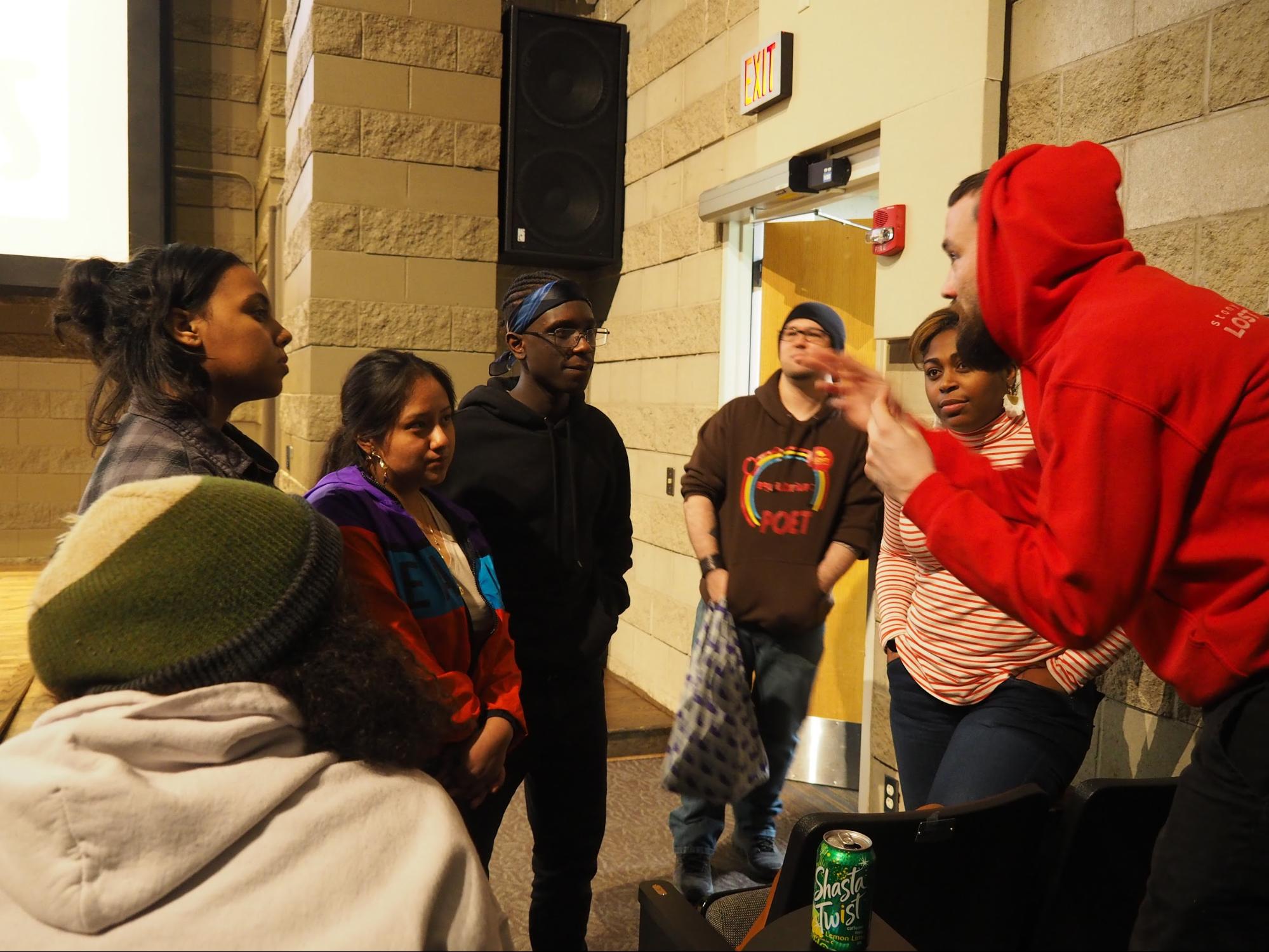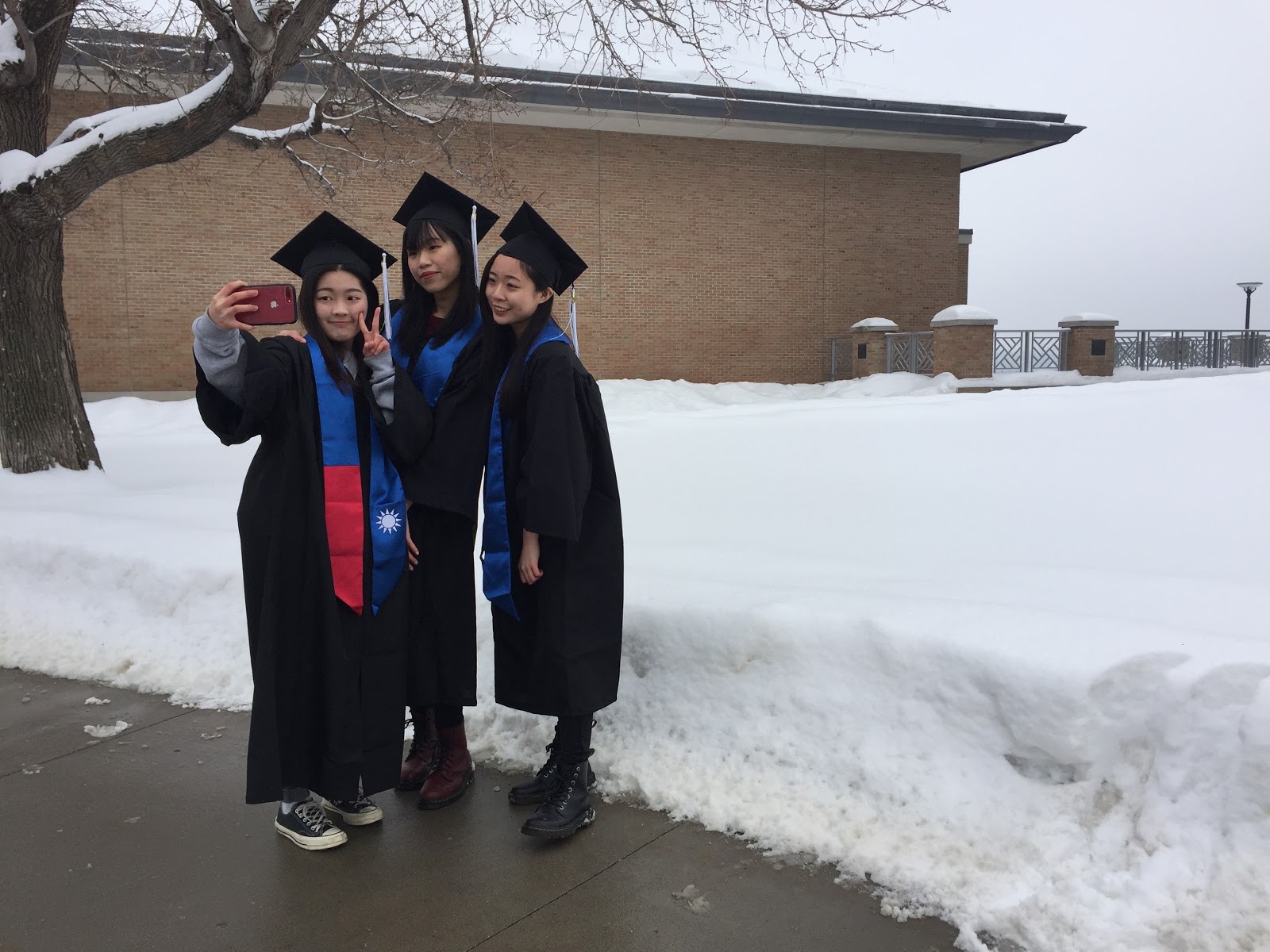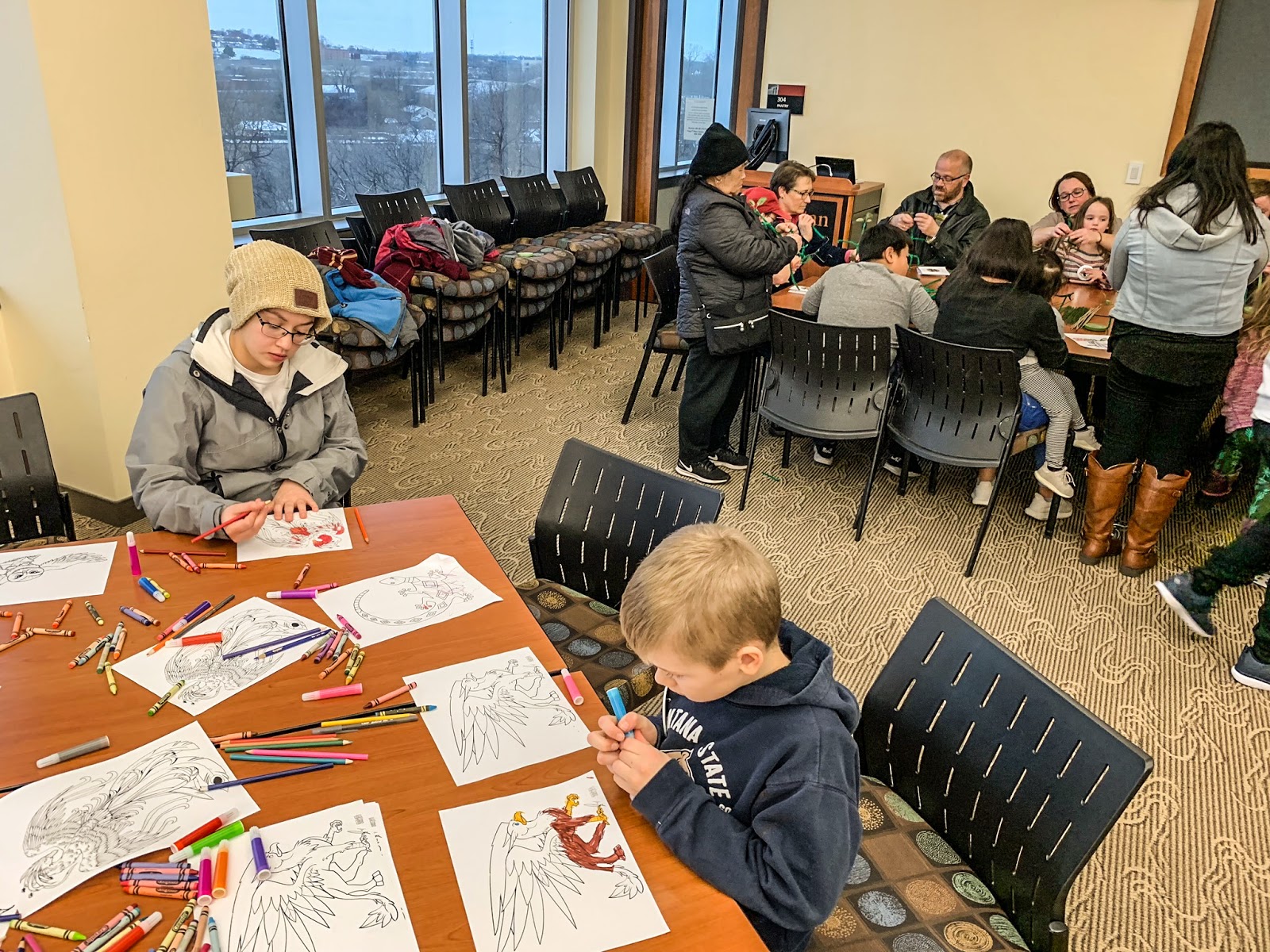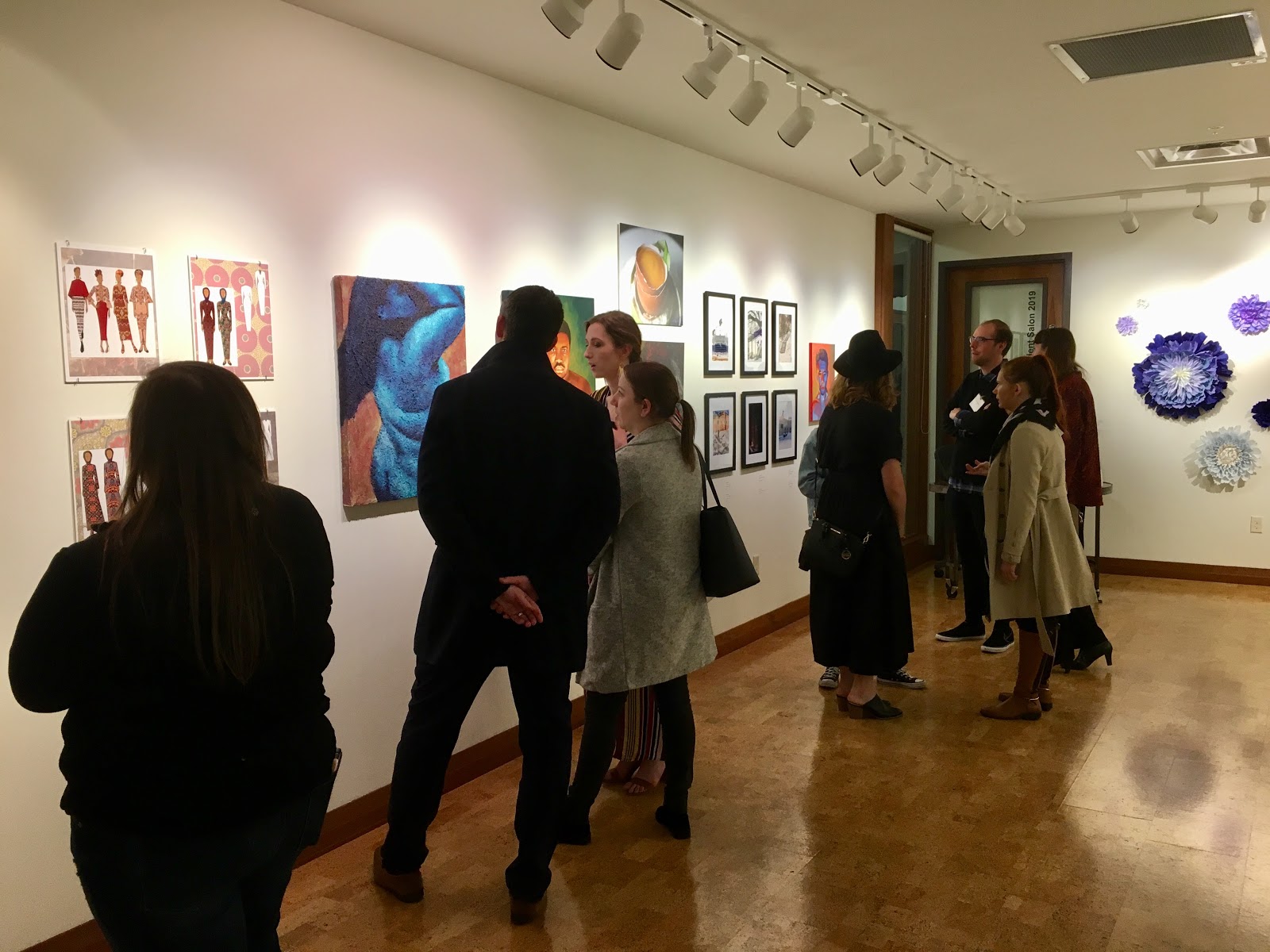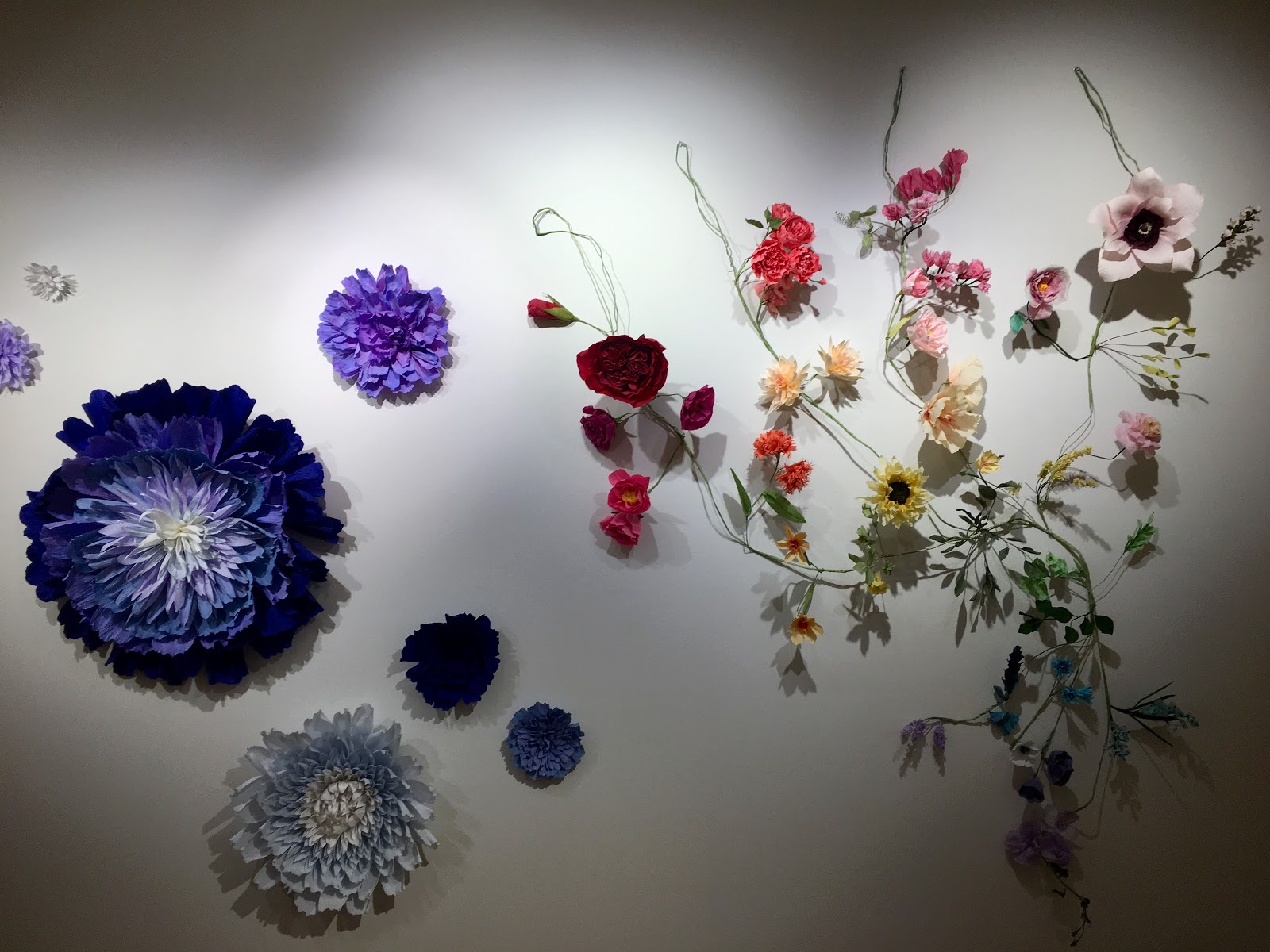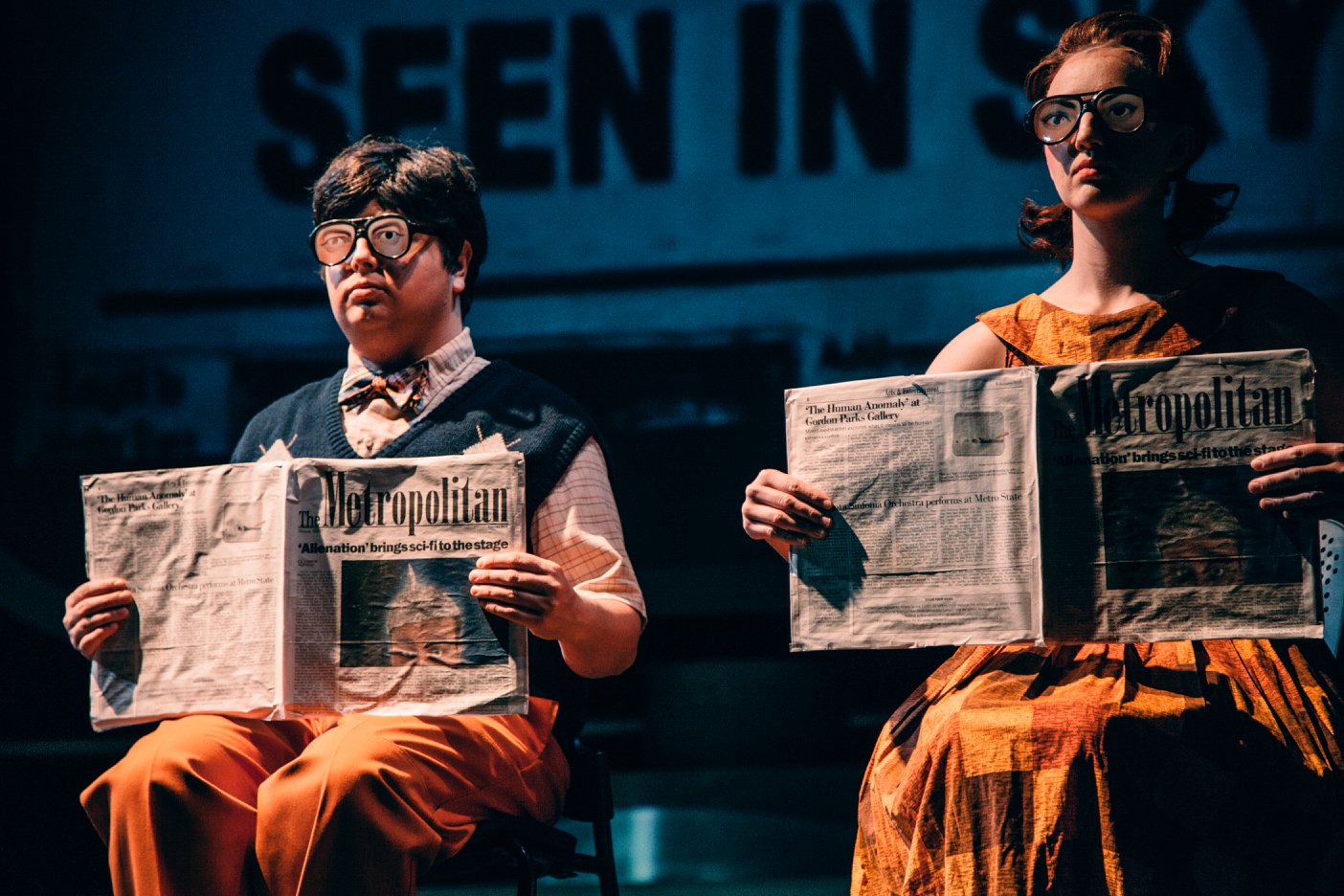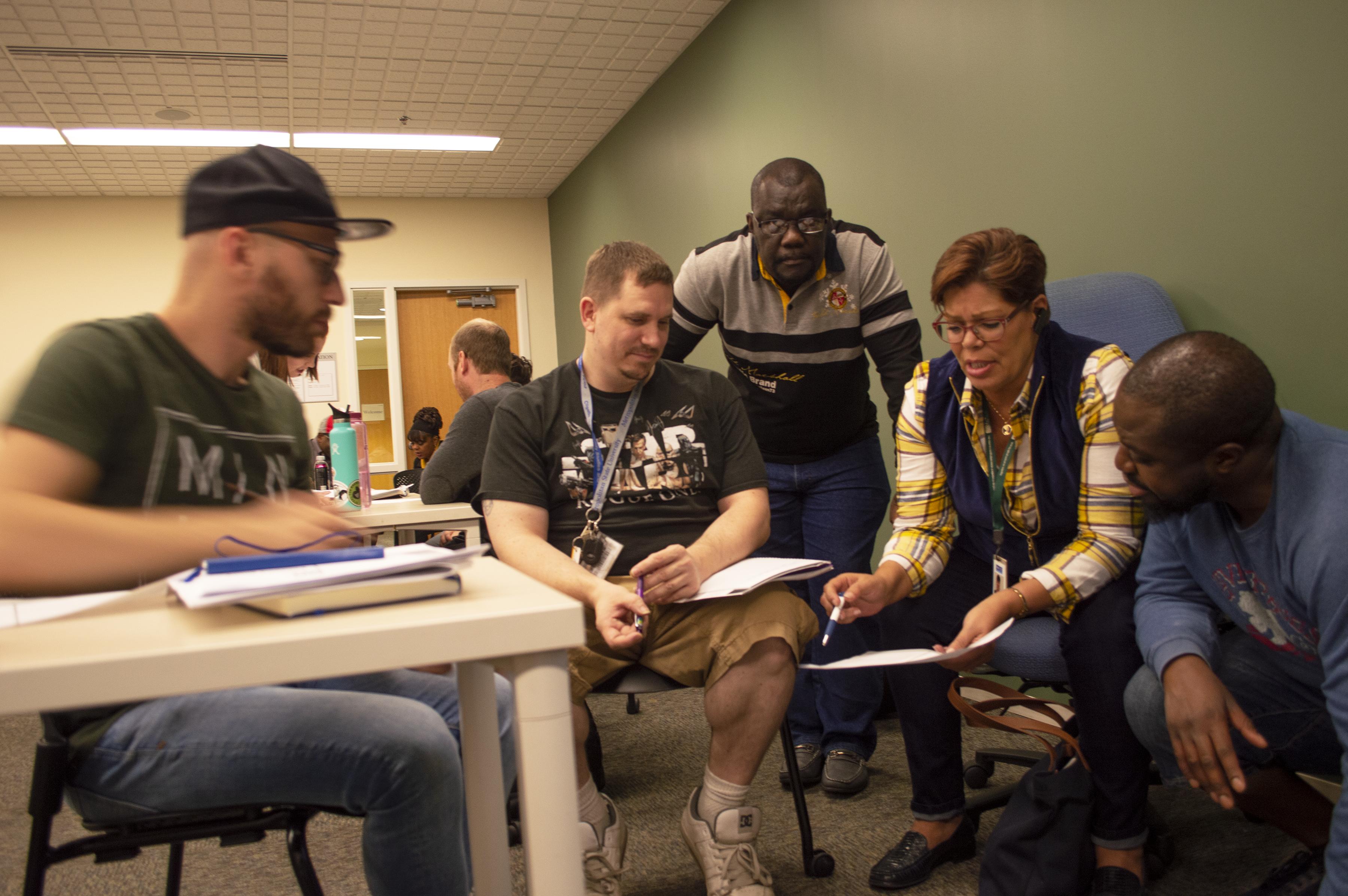 On Stage returns to Metro State for the third year, engaging students in dialogue about theater and community issues.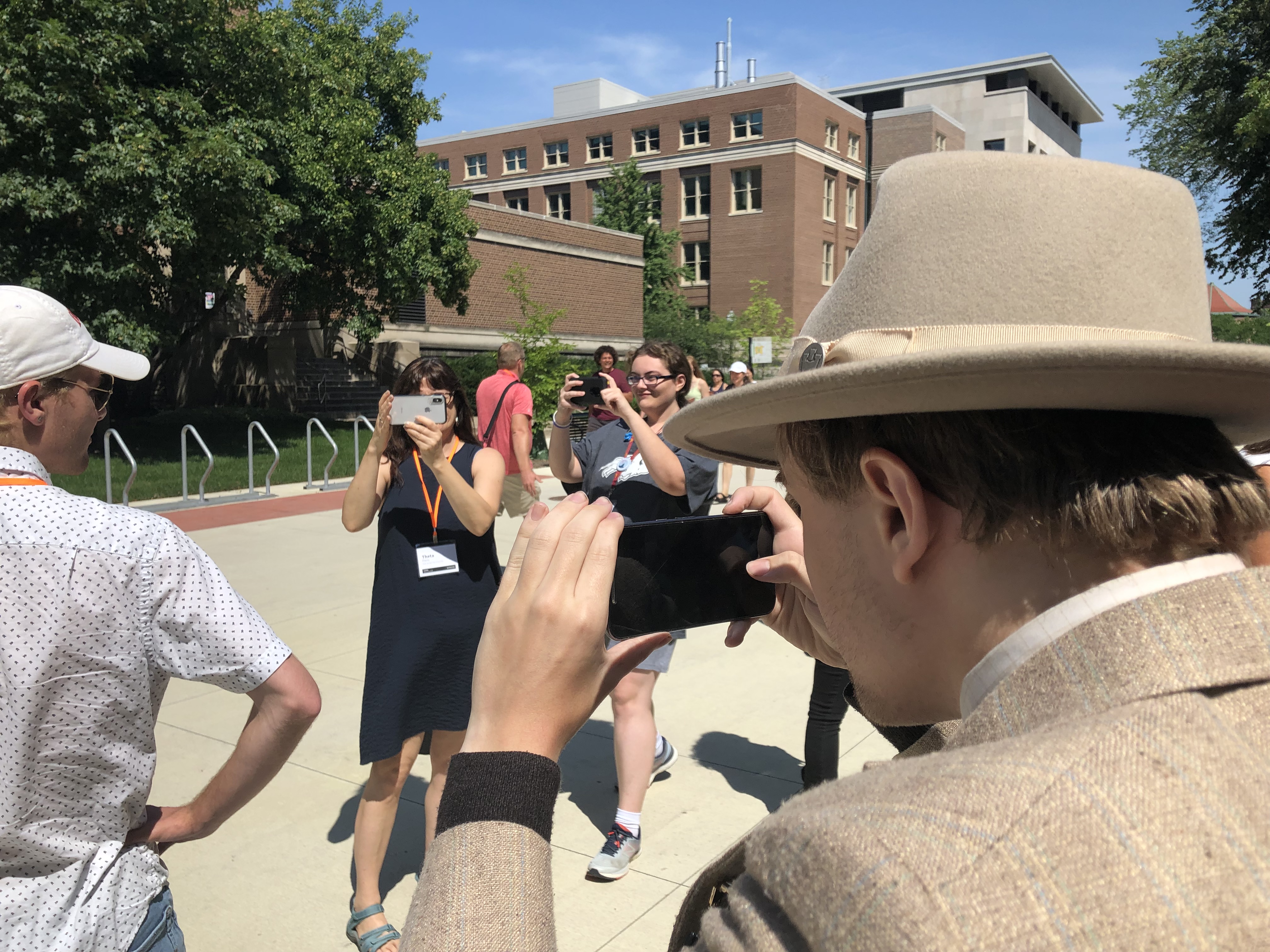 Campus content creators congregate on the University of Minnesota campus for journalism training.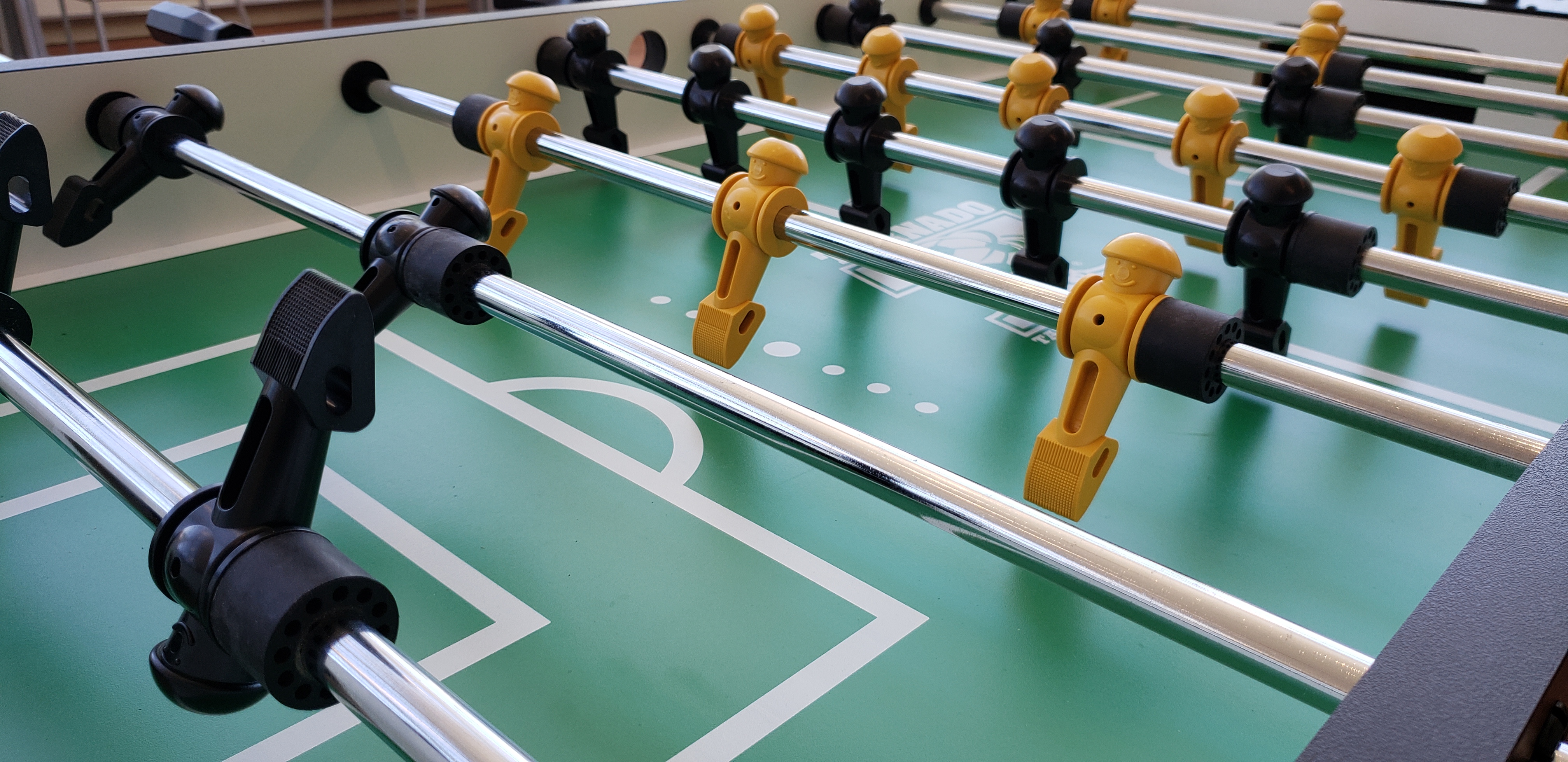 Stressful classes? Don't flip out; flip foosball guys in the Student Center instead.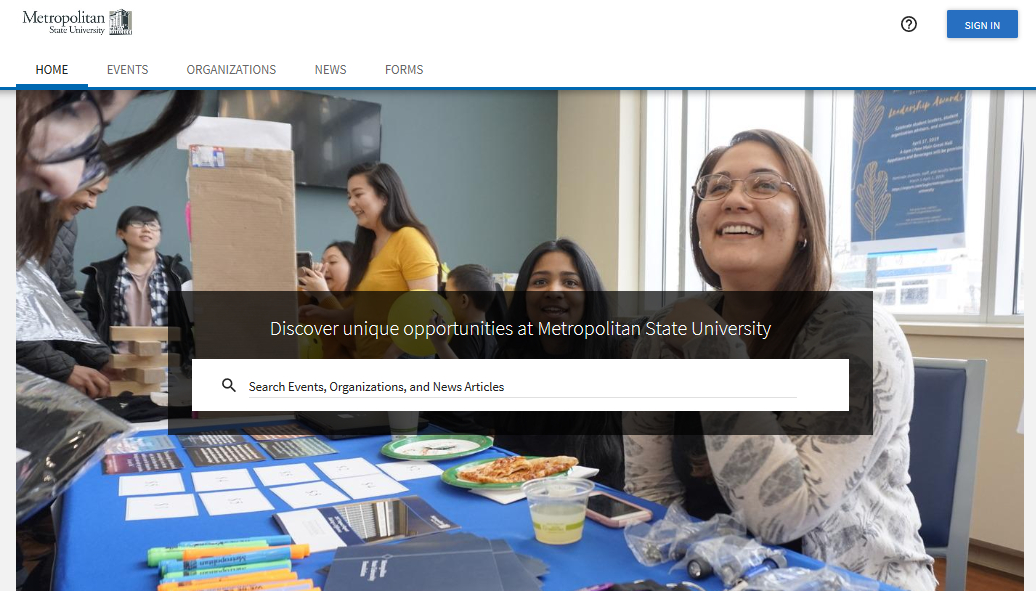 Metro State student clubs and organizations have a new communications hub on the Engage website.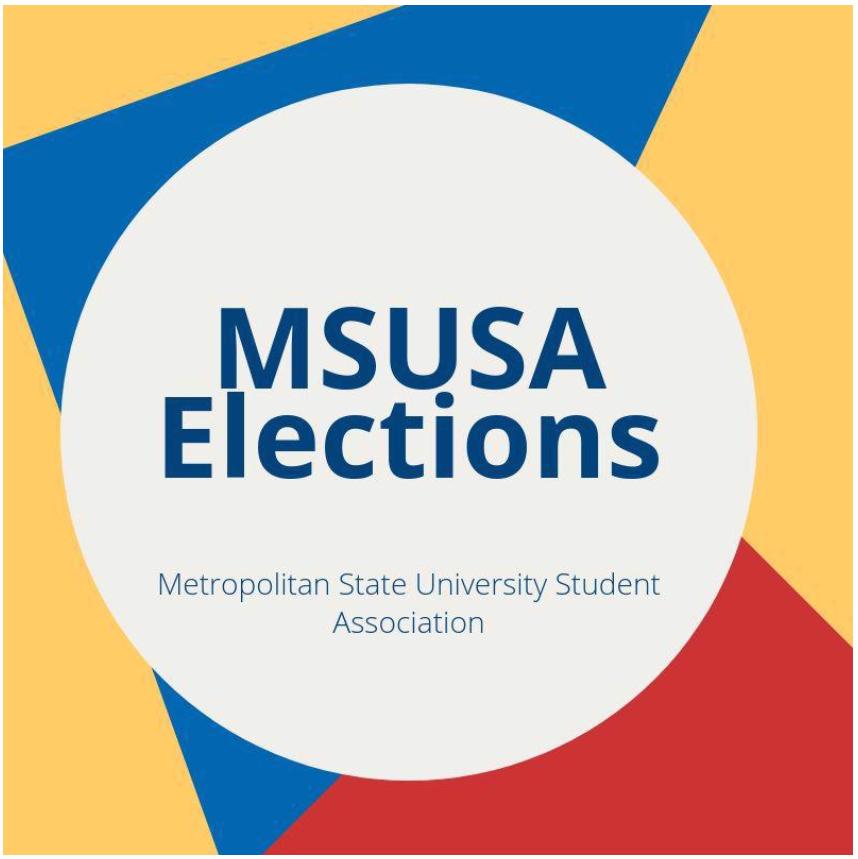 Want to cast a ballot for the new slate of student representatives? Here's who's running.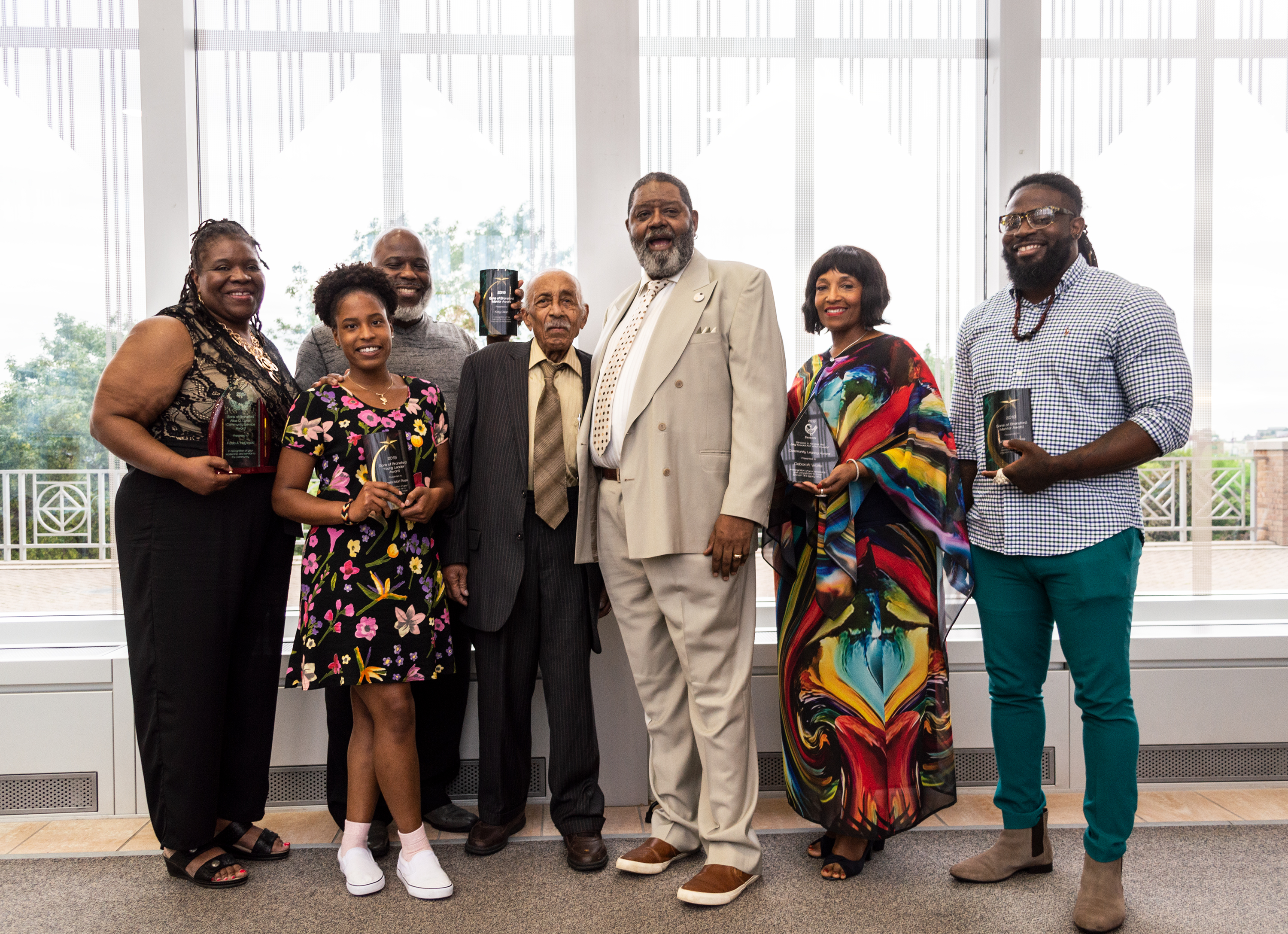 Leaders in the black community were recognized and celebrated during the Sons of Bransford Awards. The annual event was part of the Black Men Healing Conference held on Metro State's St. Paul campus on June 20-21.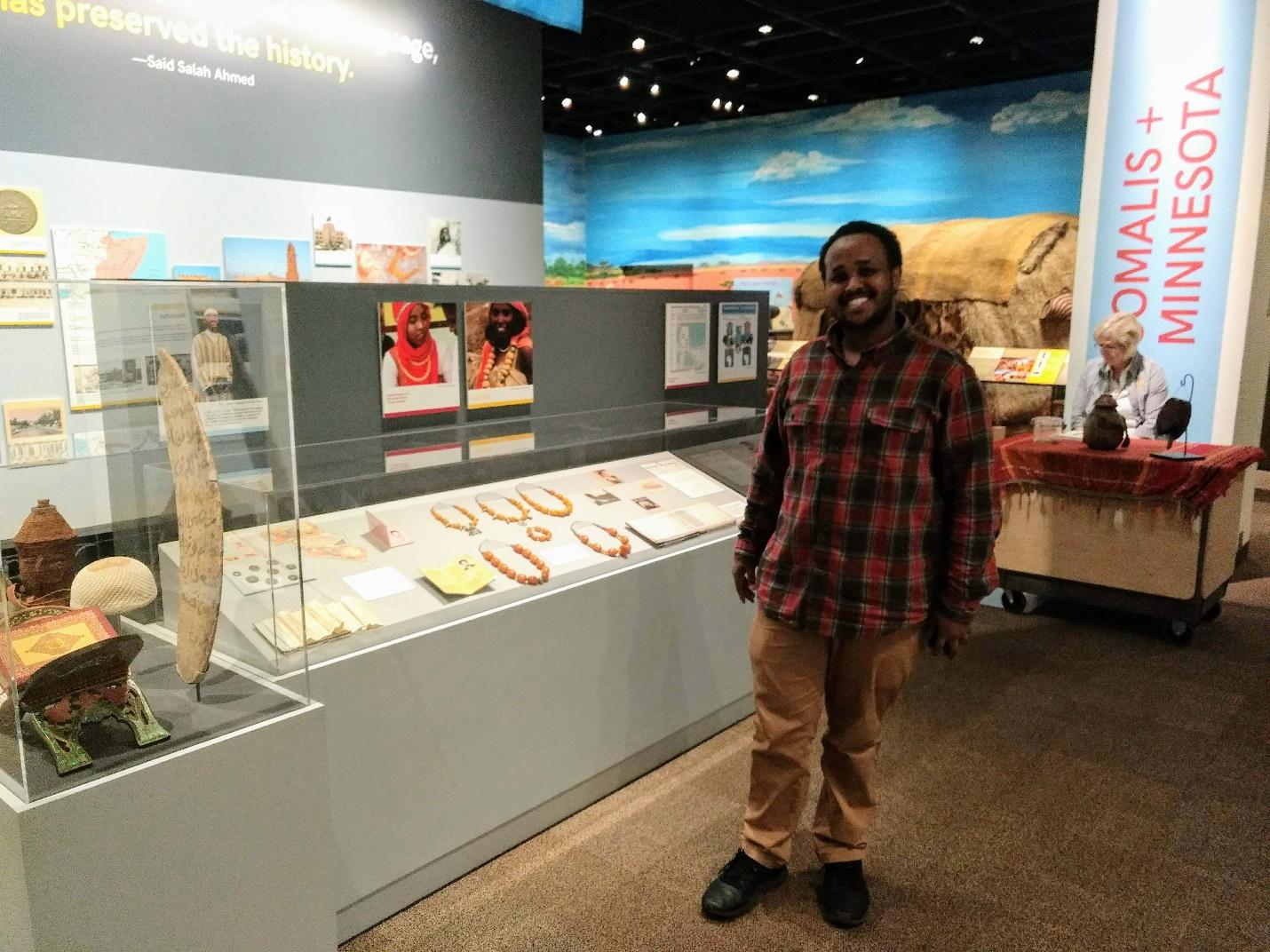 Student shares knowledge gained as intern for the "Somalis + Minnesota" exhibit at the Minnesota History Center.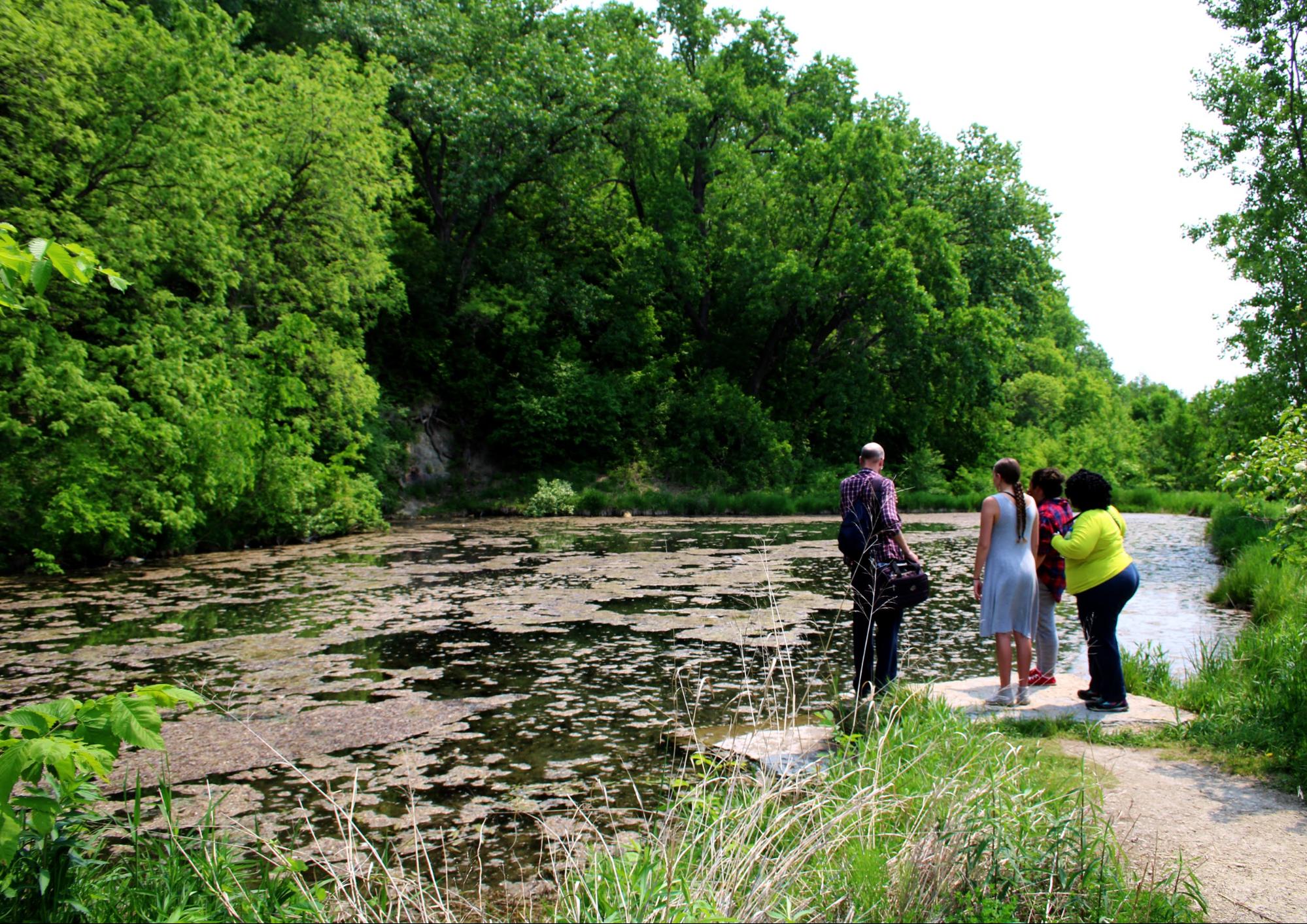 Student discovers quiet reflection and beautiful photographs at the Bruce Vento Nature Sanctuary.
Metro State students learn the finer points of aerosol art in summer pilot course.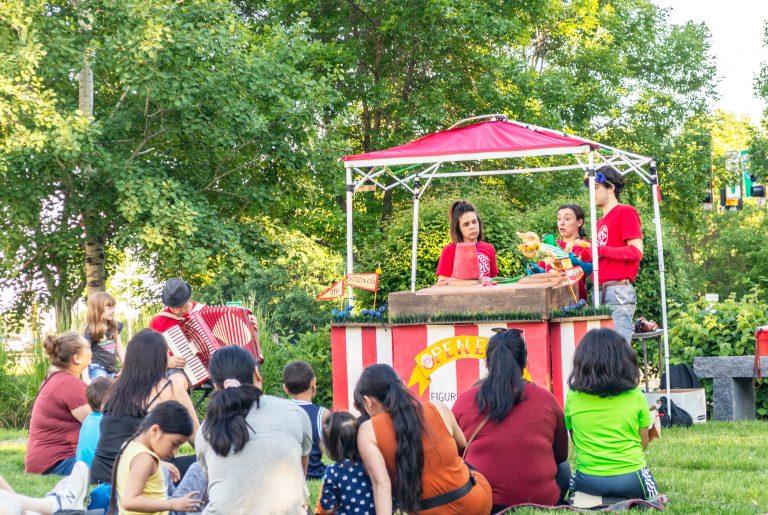 Ms Marvel's Sandbox Circus brings bigtop fun to Metro State library grounds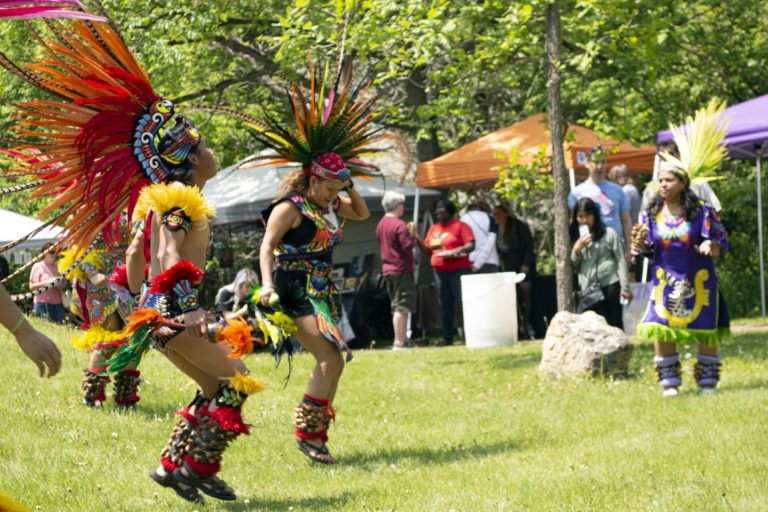 The only art festival on St. Paul's East Side drew 80 artists and performers on June 1. Organizers of Art in the Hollow estimate that 2,000-plus people attended the event in Swede Hollow Park, near Metro State's St. Paul campus.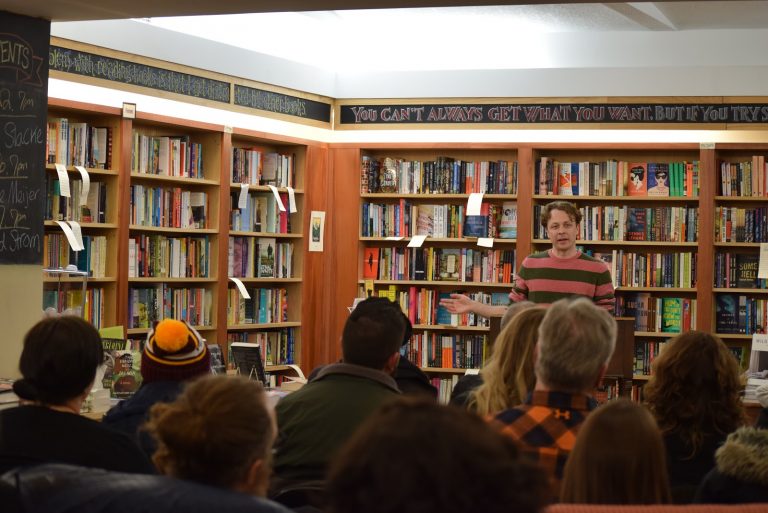 To promote his first novel, Metro State alumnus Raymond Strom returned to familiar ground: Minnesota. His home state provided the inspiration for the coming-of-age story in "Northern Lights."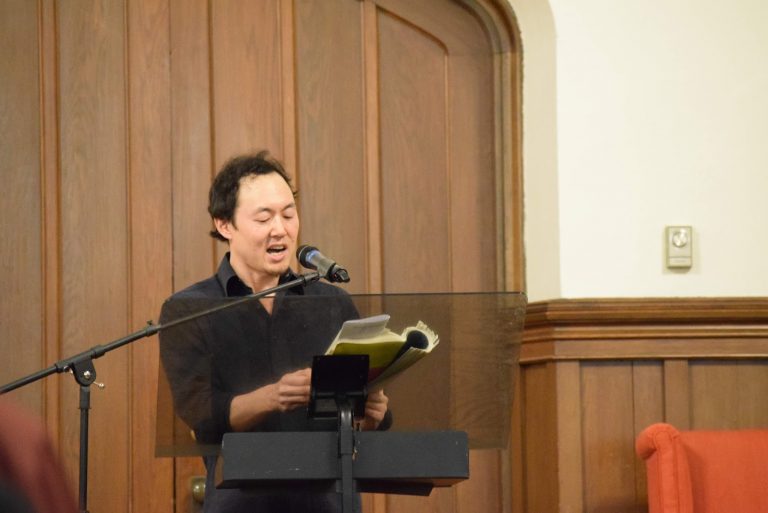 The Metropolitan talked with Professor Ed Bok Lee as he launches his third book of poetry, "Mitochondrial Night."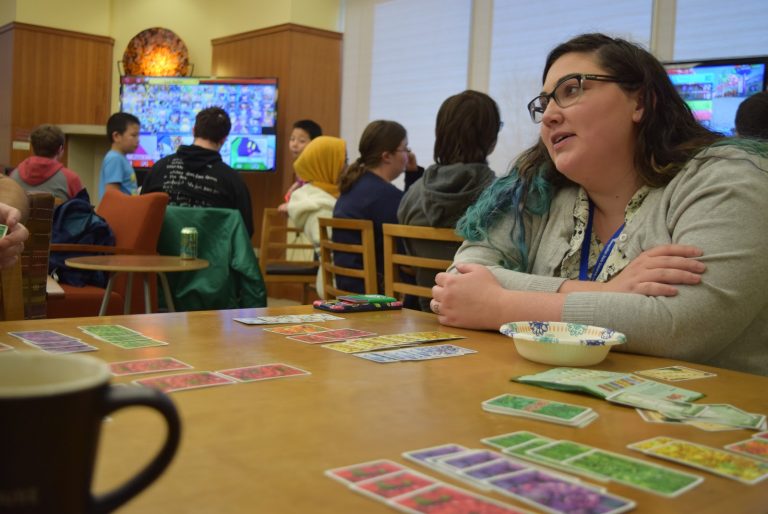 Every third Tuesday of the month, the Library gives gamers of all stripes a night to unite.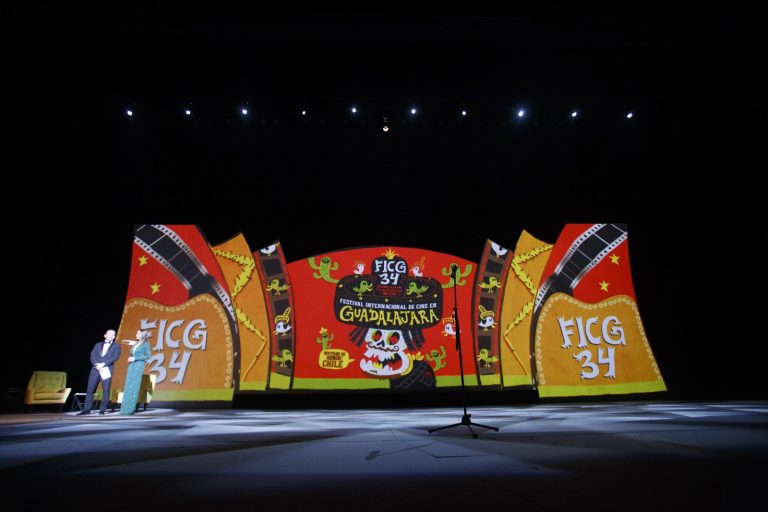 Student wins opportunity to join the jury of an international film festival in Mexico.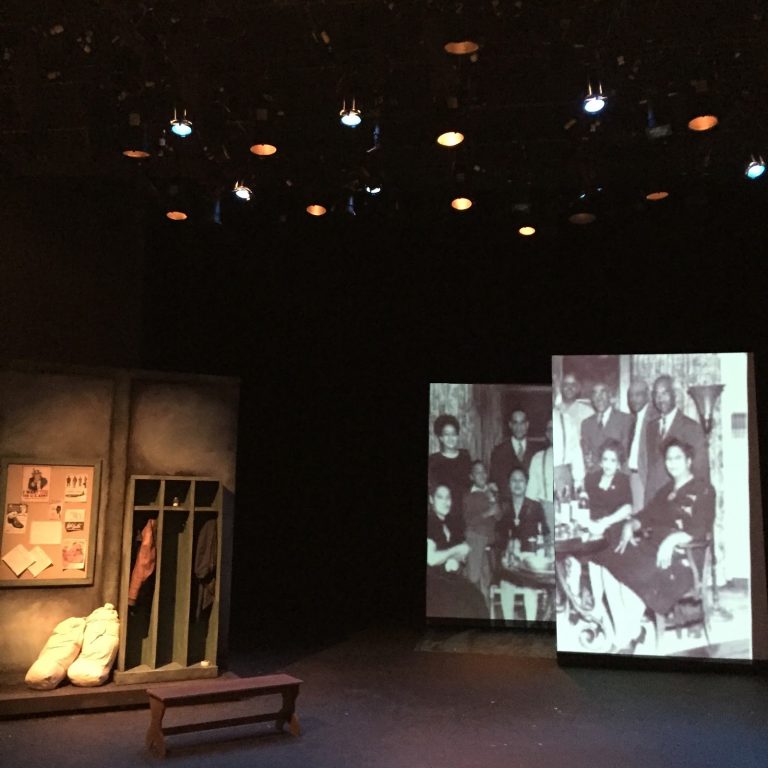 A joint production of Metro State's Theater Underground and MCTC puts the spotlight on the racist housing policy called redlining—and shares the playwright's remarkable family history. "Behind the Sun" premieres Feb. 21.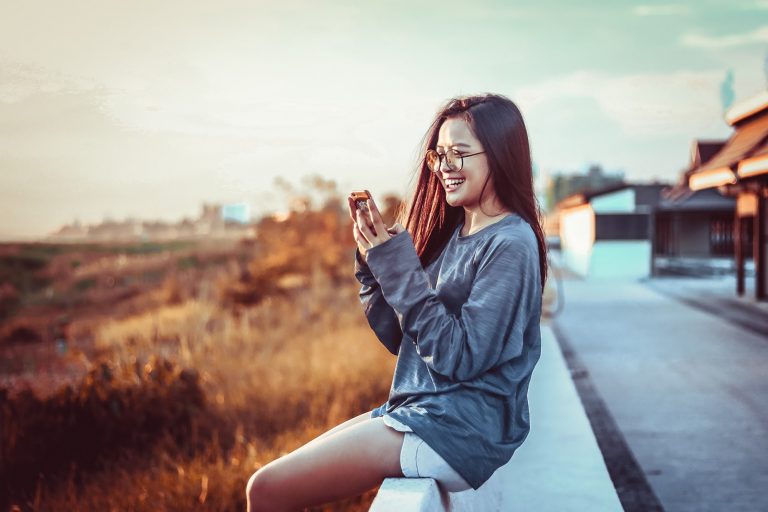 New tech columnist plugs learning apps to train your brain during summer break.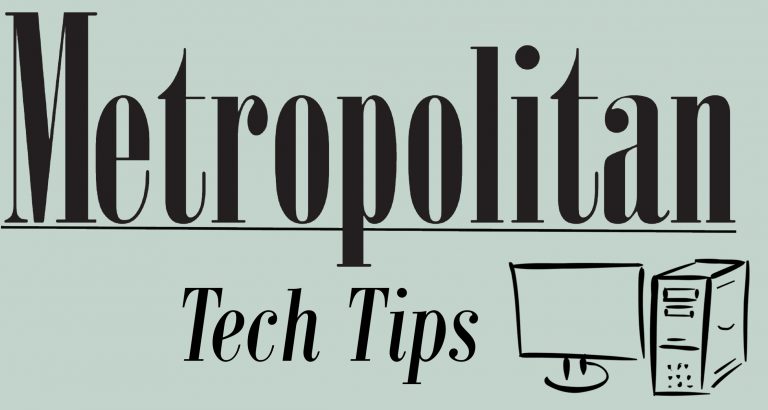 Ghosting group members. Forgotten files. Unfair shares of the workload. Group projects can be tough to take! Tech columnist suggests the Slack app may be the key to keeping your group on task.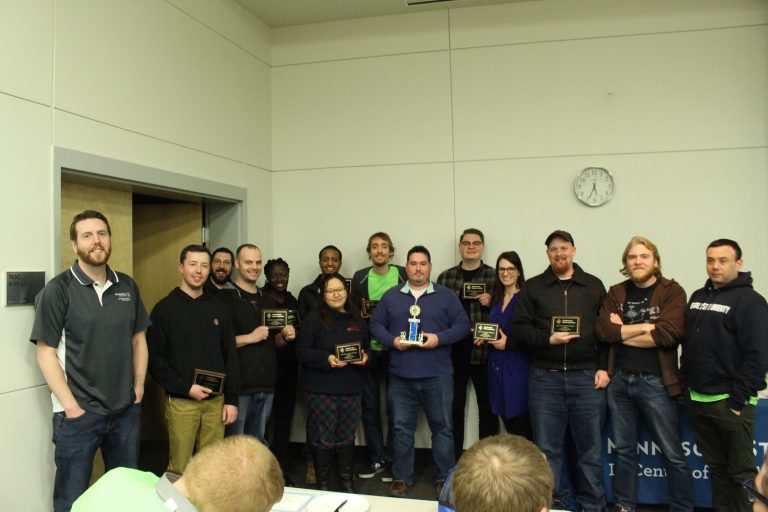 Metro State cybersecurity students advance to Midwest regionals after second place finishes in a wildcard round and at the Minnesota Collegiate Cyber Defense Competition.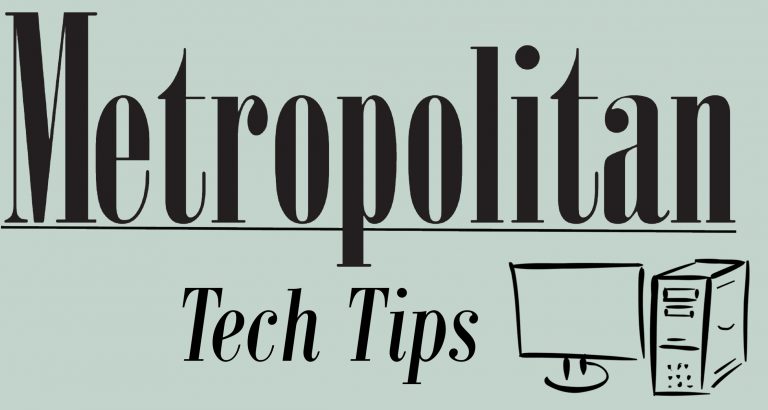 Our tech columnist shows graduates what to do before their student email accounts expire.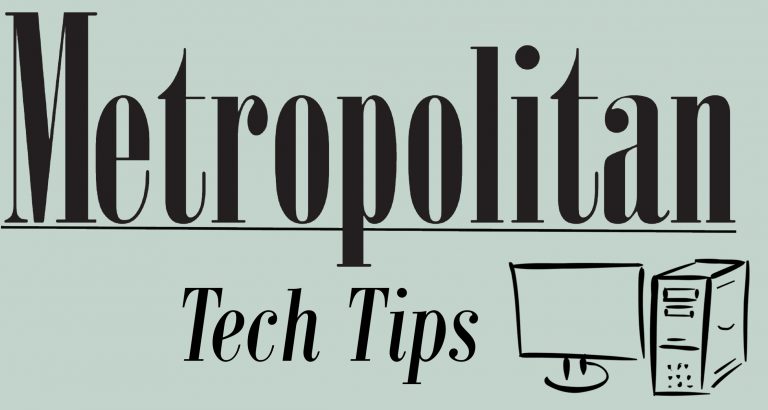 Employers expect online—not paper—portfolios. Our tech columnist gives you all the options for creating your own portfolio website.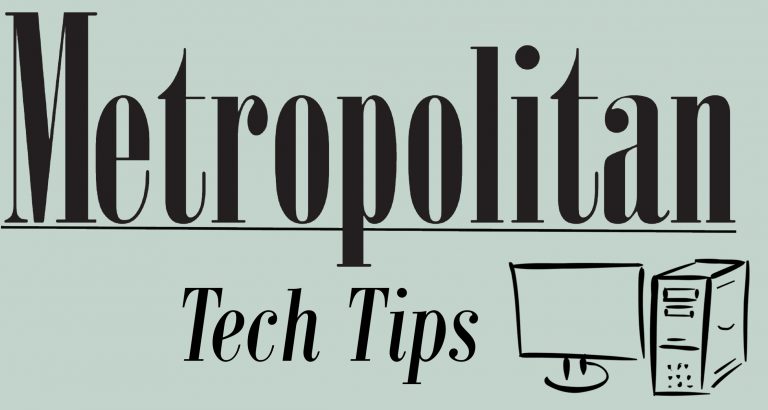 Who can possibly keep track of all their passwords? Our tech columnist offers some strong solutions.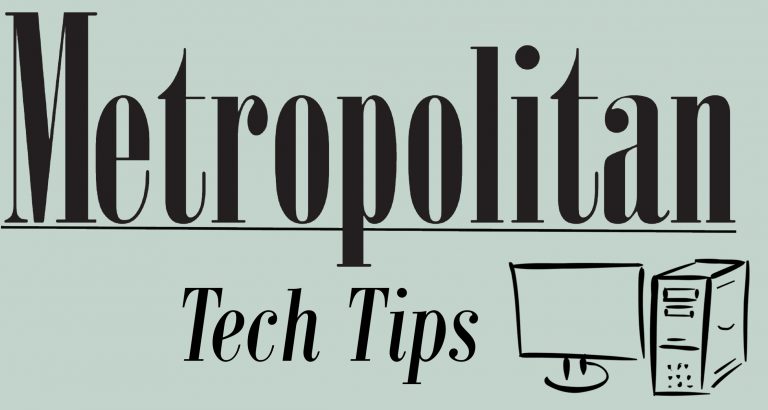 Want to brush up on skills and strengths before you enter the workforce? Metro State offers free acess to Lynda.com video tutorials.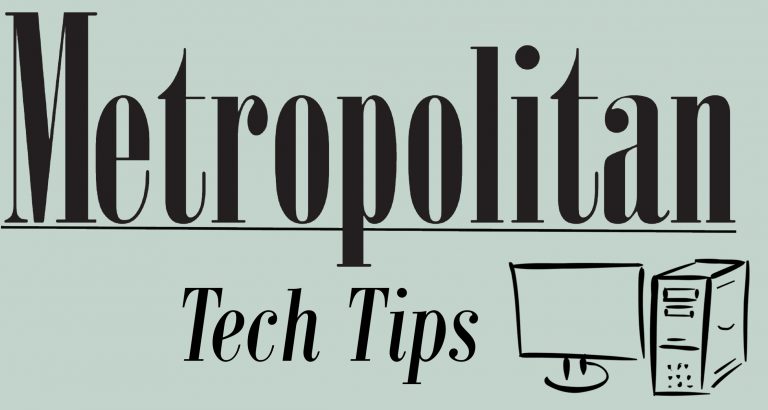 The Metropolitan's Web Editor makes the case for the convenience of a college app.