by Frances Ariole, Arts/Entertainment Editor for The Metro Scoop, Published on 10/11/23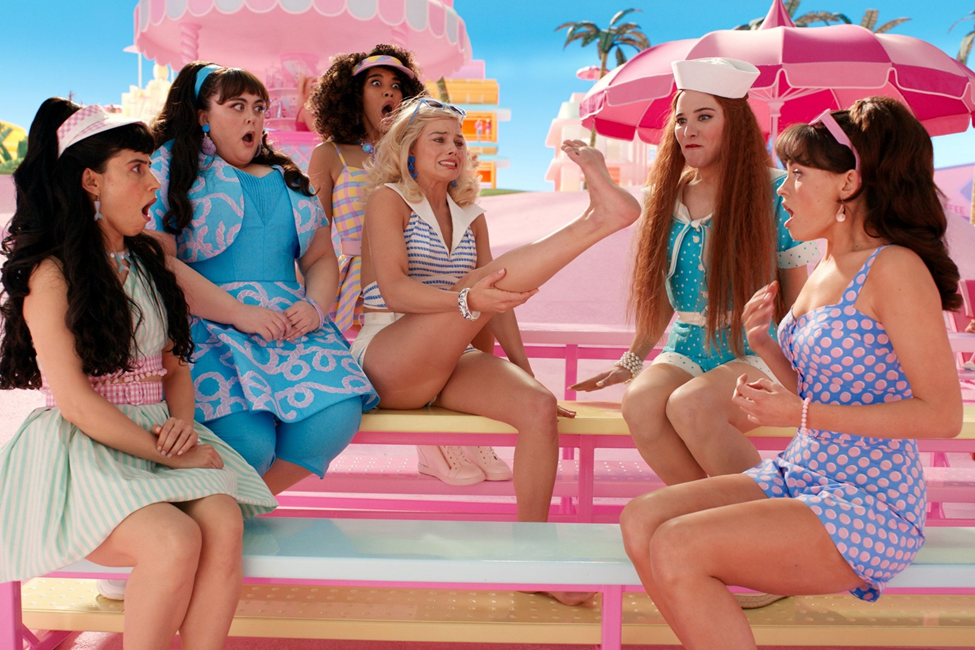 So, you know how there are those movies everyone's been talking about all year? Well, the Barbie movie is definitely one of them. It's packed with famous actors and a marketing blitz that's hard to ignore. The movie hit theaters on July 21st, and trust me, people worldwide were eagerly anticipating it. They invested heavily in this production, with estimates ranging from $128 million to $145 million, and they added another $150 million or so just for marketing. Greta Gerwig, the director generating a lot of buzz, took the helm, and she was brought in by Margot Robbie, also a significant player in this project.
But let's take a step back for a moment. Beyond the glamour and social media frenzy, is the movie genuinely worth watching? Let me provide you with a quick overview of what it's all about. The story unfolds in Barbie's perfect world, where everything is flawless. Barbies rule the roost, and Kens are essentially there to complement their perfection. We follow a classic Barbie, portrayed by Margot Robbie, as she undergoes a kind of identity crisis. She begins to experience human emotions like sadness and even death, and these emotions disrupt her Barbie life in some comically absurd ways. Picture her impeccable feet stumbling, developing cellulite on her thighs, and even getting into mishaps with her Barbie car.
With guidance from an unconventional Barbie, she decides to venture into the human world to find the person who used to play with her and bring some joy back into her existence. Ken, played by Ryan Gosling, tags along because he's essentially her boyfriend. In the real world, they experience a bit of culture shock, realizing how women are treated differently. There are subtle references to the Adam and Eve story, but nothing too heavy-handed. For example, when Barbie becomes aware of being stared at or when Ken introduces some less-than-ideal aspects of the human world back into Barbie land.
Now, before you think this is turning into a Sunday school lesson, don't worry – it's not. After a series of humorous situations, including an '80s-style Ken musical moment and an awkward encounter with corporate figures from Mattel, the movie's primary Barbie reaches a relatable conclusion – people are far from perfect. She truly grasps this after meeting the human who used to play with her. However, things take a turn when her entire Barbie world starts falling apart, both literally and metaphorically. She faces a choice: adhere to the old Barbie ways or apply what she's learned from the human world to improve things in her Barbie realm.
The movie is unquestionably more about having a good time than being overly serious. It's all about the aesthetics, the music, and the laughter. Now, full disclosure, I used to be enthralled by Barbie and her world, playing with the dolls and watching the animated movies. So, I was a bit concerned about whether this movie would genuinely capture the spirit of Barbie. But you know what? It did. The message that girls should embrace their uniqueness and utilize their Barbies as a means of self-expression comes through loud and clear. Plus, it's just pure fun, with clever moments and some heartfelt scenes that will make you want to high-five the women in your life.
The Barbie movie is something the entire family can enjoy – not just the little ones. It conveys a message of empowerment for both boys and girls, and it doesn't take itself too seriously. So, whether you're up for the full Barbie experience, complete with pink outfits and collecting all the cool merchandise, go for it! But if you're more of a casual moviegoer, waiting to watch it on streaming platforms with your family is also a solid plan.