What That Means and What's Next for the Former President
By: James J. Berreth, Government and Political Writer with The Metropolitan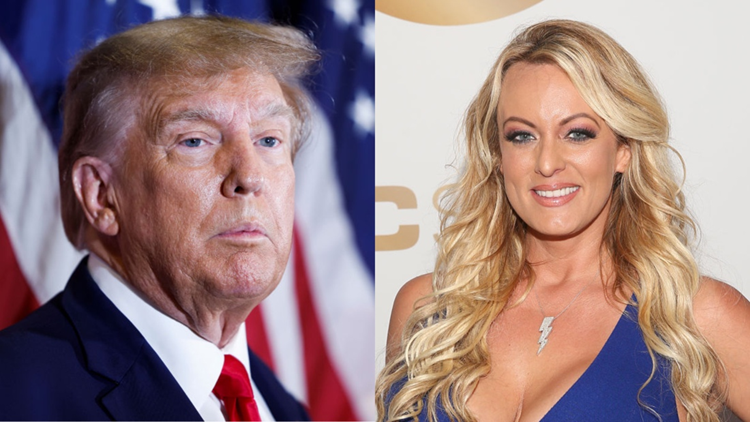 NEW YORK – Former President Donald Trump has been indicted by a Manhattan grand jury on charges related to a $130,000 hush money payment made by Trump's former attorney and fixer, Michael Cohen. Cohen himself was convicted of charges relating to this payment and was sentenced to three years in federal prison and ordered to pay a fine of $50,000. Later, Cohen is believed to have become the star witness for Alvin Bragg, the New York District Attorney (DA) for Manhattan, and his decision to bring the case to the grand jury. There are many questions left to be answered, and to get to the bottom of them let's first provide some insights that may help everyone understand the complexities of this legal challenge.
What is a grand jury anyway?
In the State of New York, according to Article 190, Section 190.05 to 190.90 of the Criminal Procedure Law, a grand jury is formed from individuals on the same jury pool as in criminal court cases and are selected by the Commission of Jurors. The grand jury must consist of at least 16 jurors and no more than 23 and unlike trial jurors, there is no jury selection, extensive questions, and there is no judge involved in the proceedings. The prosecutor, witnesses, stenographer, and other jurors are the only individuals that may be present during the proceedings. Additionally, everyone involved in the grand jury is sworn to secrecy to protect the wrongfully accused from suffering any collateral damage, and to encourage those with information about a crime to discuss it openly with the grand jury. Once underway, the prosecutor is responsible for questioning witnesses and ensuring any questions asked by the jurors fall within the legal boundaries of the proceeding. Finally, in order to return an indictment, 12 of the 16 jurors must vote in favor of the indictment before returning it.
Who is Alvin Bragg?
Alvin Bragg is an accomplished litigator and the first Black man elected to serve as the New York District Attorney for Manhattan. A son of the Harlem neighborhood called Strivers Row; Bragg would graduate from Harvard in 1995 with a Bachelor of Arts in government. He would go on to earn his Juris Doctor from Harvard Law School where he was an editor of the Harvard Civil Rights-Civil Liberties Law Review and has served in government positions previously such as chief deputy attorney general for New York and assistant United States attorney.
In the short time period Bragg has served as DA, he has made headlines for several reasons including his decision to no longer prosecute certain low-level misdemeanors offenses like prostitution and fare evasion, amongst others. He also made headlines when he brought charges against former advisor to Donald Trump Stephe K. Bannon on charges of "two counts of Money Laundering in the Second Degree, two counts of Conspiracy in the Fourth Degree, one count of Scheme to Defraud in the First Degree, and one count of Conspiracy in the Fifth Degree" according to Bragg's office. The belief is that Bannon initiated a scheme to defraud donors of $15 million by misrepresenting the need for the donation.
In short, Alvin Bragg has the type of resume one would expect from someone holding his position. Further, he has demonstrated a willingness to do what is necessary to hold even the most powerful to account.
What is Trump likely to be charged with and when is he likely to be charged?
While the indictment against Trump remains under seal and as such, the charges have not yet been made public, two sources with knowledge of the proceedings reported to CNN that there are 30 criminal counts, all relating to business fraud. If you recall, it was just last year that The Trump Organization, and its CFO Alan Weisselberg, were convicted of fraud and were subsequently ordered to pay $1.6 million in fines and serve 5 months in jail, respectively.
As for when Trump is expected to turn himself in, it has been disclosed that he will fly to New York on Monday, April 3rd to spend the night at his Trump Tower home before surrendering the following day at 2:15 in Lower Manhattan. As to whether Trump will make a spectacle of the proceeding is anyone's guess, but if the rhetoric and misinformation he has used since the announcement of the indictment serve as an indication, Tuesday will be a day full of theatrics at the least.
As this case develops, we will strive to keep everyone abreast of the latest from this case in New York, the insurrection in Washington, stolen documents in Florida, and lastly, voter fraud and racketeering in Georgia. One could be forgiven for believing that Mr. Trump is set to have an extremely busy summer.