For as long as I can remember, I've been intrigued by stories of underdogs overcoming tremendous obstacles to achieve something significant.
Now, I have had the privilege of being a character in one such story playing out on a stage in Minneapolis.
Feb. 24, 2019 was the final day of "Periphery" at the Howard Conn Fine Arts Center on Nicollet Avenue. Produced by the Youth Performance Company (YPC), the play was originally scheduled for 20 shows during a 15-day run. But due to February's freezing temps and record snowfalls, I am sorry to say that two shows were cancelled.
The play is based on the true story of four black students attending North Carolina A&T State University in 1960. The students protested Jim Crow laws by boldly taking seats at segregated lunch counters.
They outraged supporters of the oppressive laws. In doing so, they sparked a movement that would change the law of the land altogether.
"Periphery" is a powerful story—but it hit even closer to home for me. My grandparents were students at that same school in Greensboro.
The two lovebirds met on the A&T campus in spring 1952. At first glance my grandmother, Betty, said she thought my grandfather, Leroy, was "quite a handsome rascal." Leroy was a confident Army veteran who had returned to college after serving in the Korean War. Betty was an accounting major who worked hard to maintain her place on the honor roll.
The duo quickly became inseparable. They once even attended a homecoming game in matching sweaters.
Both had graduated by the time the lunch counter sit-ins began, but they always kept up with the developing news at their beloved alma mater.
They were extremely proud of how those students conducted themselves throughout that difficult period. Despite everything they endured, they kept their "Aggie Pride" alive. That pride in the A&T mascot sprang from a faith that the school, through the perseverance of its students, could overcome oppressive Jim Crow laws.
As a college student myself, acting in "Periphery" became a delicate balancing act. Long school days ended with even longer nights of rehearsal—but it was all worth it.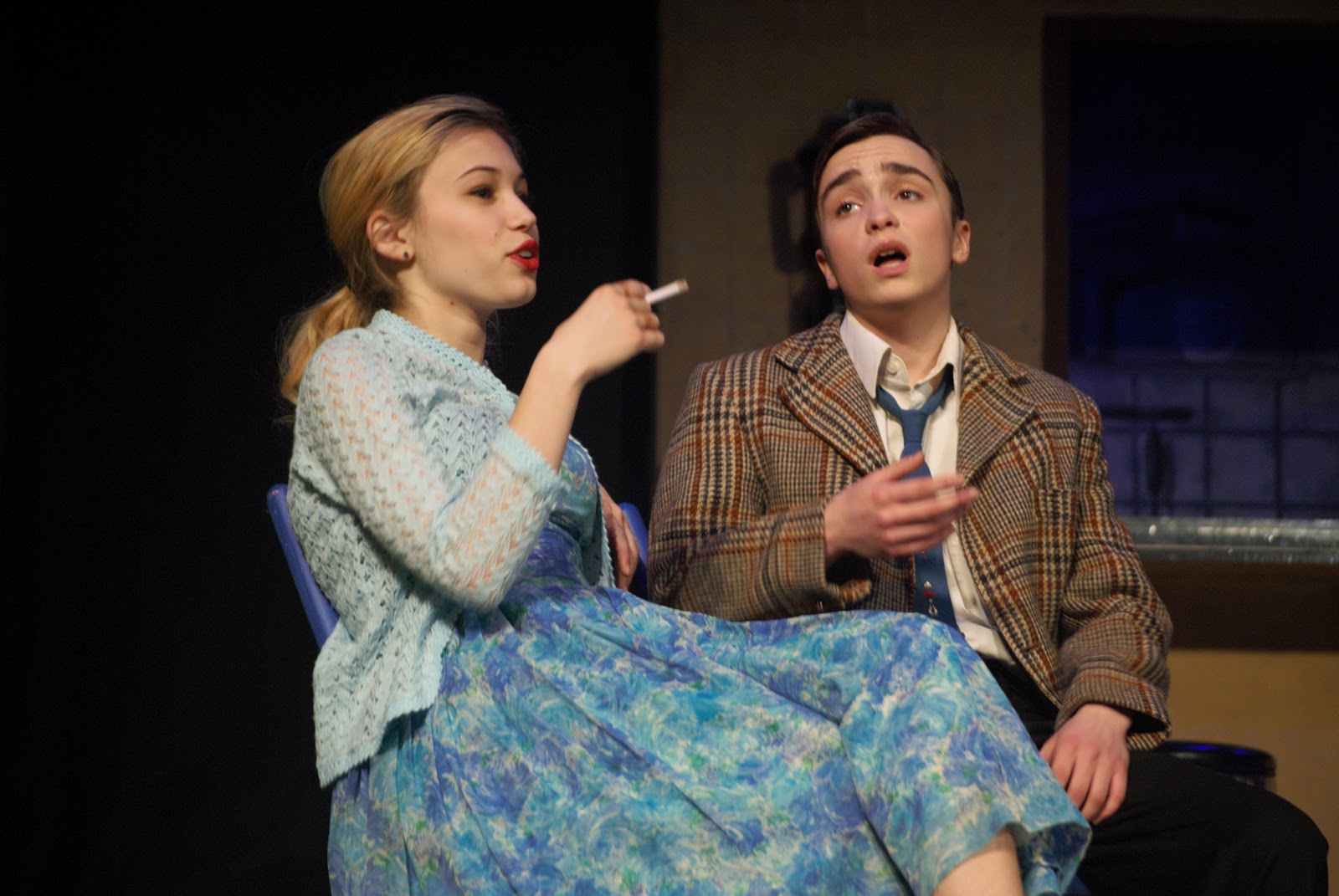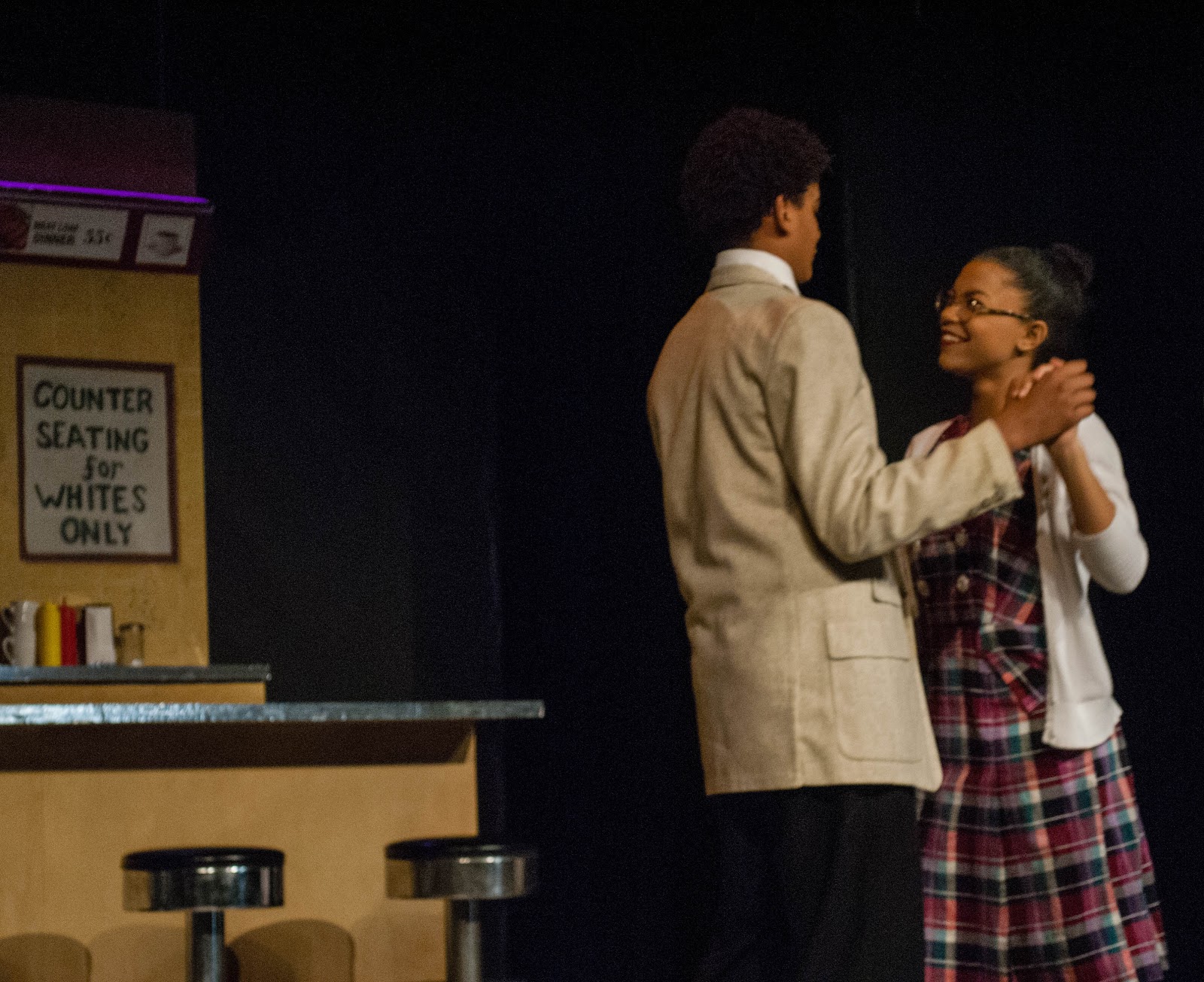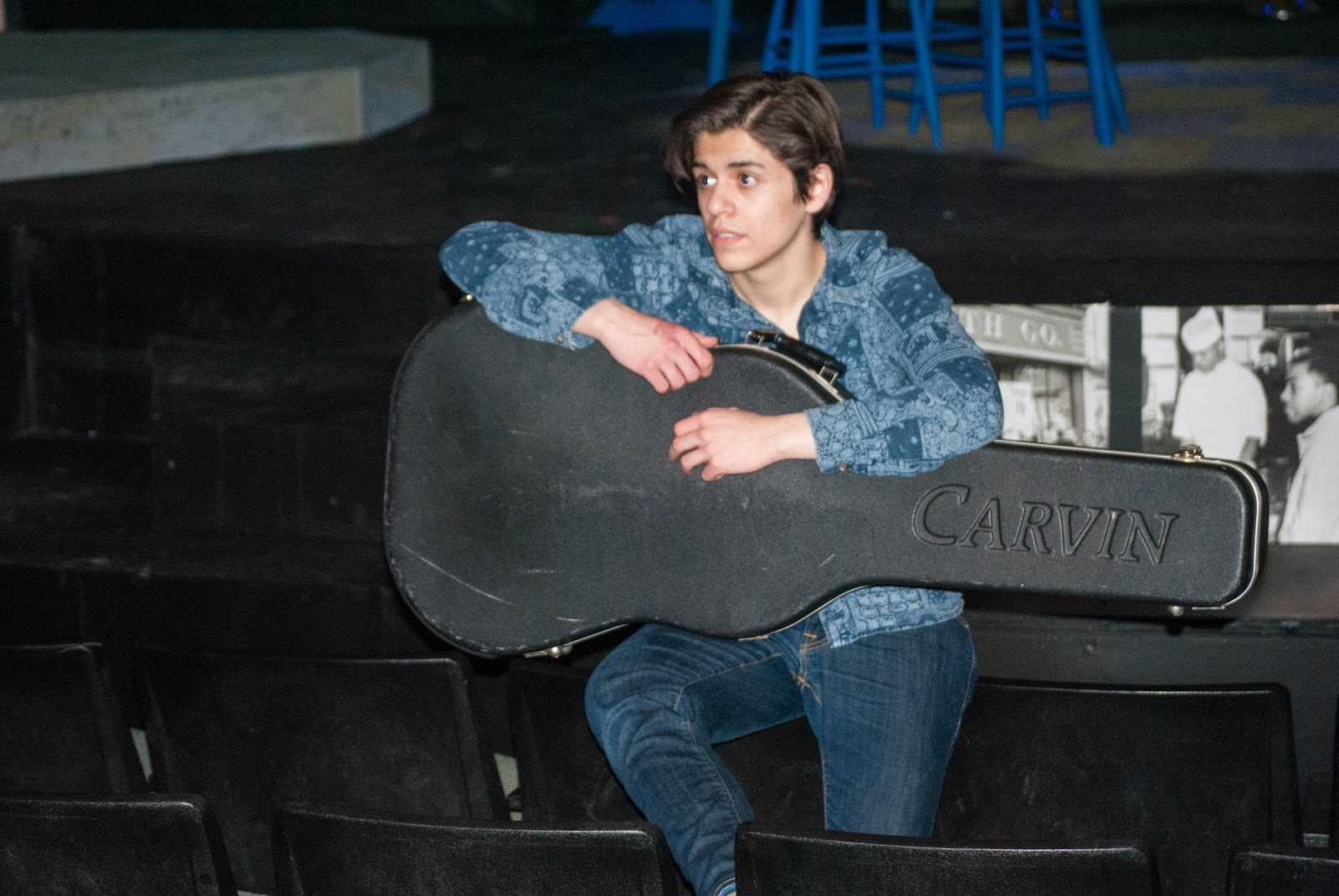 The cast was not only very talented, but extremely dedicated and supportive of one another. We became like family.
I found myself assisting whenever possible. For example, I took headshots for a castmate with an upcoming audition. I'd never taken a headshot before. But when someone gives me the opportunity to do something new, it makes me work that much harder to do it right. This photo essay—my first—is the result.
True growth comes through trial and error, and mistakes often take us to where we're meant to be in the first place. The creative arts—whether through acting, writing or generating media—enable me to thrive.
I stumbled upon theater by accident. By attempting to act like someone I'm not, I discovered who I really am. Not someone who stands at the periphery, but an active participant, a risk taker.
General is an individualized studies major at Metro State. He is a portrait photographer and a student in ARTS 115 Introduction to Photography this semester.