The Gordon Parks Gallery opened "The Human Anomaly," a solo exhibition of drawings and video by artist John Schuerman on Jan. 25.
Still life drawings and abstracted landscapes are his way of "breaking apart human ideas and nature's patterns," and trying to reconcile the uniqueness of the human creature, Schuerman said at the opening night reception. "This is very unresolved and unformed in my mind. Feels kind of dangerous."
He pointed to "Nuts vs. Seeds," a 2013 colored pencil drawing of nuts and seeds arranged in a football play diagram. "I try to draw as realistically as I can, then conceptually abstract from that," Schuerman said. Other works on display depict morning glory flowers, peony buds, tree bark, and knotted vines with extraordinary detail and precision.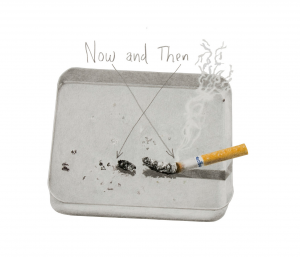 Raised on a dairy farm, Schuerman credits his childhood chores with developing his self-discipline to make art every day and push himself. "I always ask myself, 'How can I create a human response?' Some of this work is so quiet you can escape into it without having a response. I'm working on that," he said.
Schuerman met with community faculty member Margo Selski and her student interns in ARTS 302, Exhibition Practices, to arrange and hang the artwork on the gallery walls.
"I hope students will get some of the ideas behind the work. It's great to admire the craft, but I hope for more than that. Beauty is not enough. I want there to be conversation about ideas," said Schuerman.
The exhibit will be on display through Feb. 22. Gallery hours are 11 a.m. to 7 p.m., Tuesday to Thursday. The Gordon Parks Gallery is located on the St. Paul campus on the third floor of the Library and Learning Center, 645 7th Street East.