by Pierre Young, Editor-in-Chief of the Metropolitan Student Newsletter, published 7/5/2023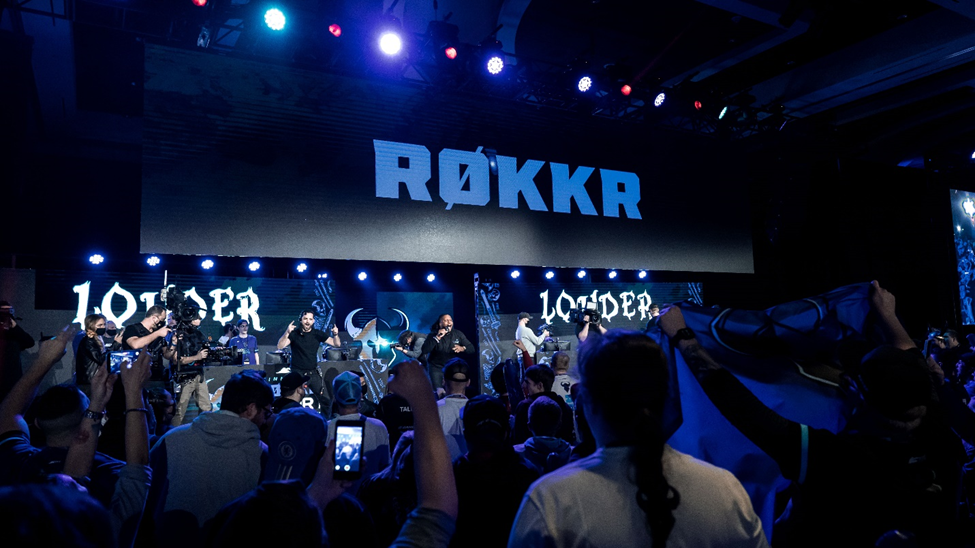 Call of Duty E-Sports is back! The Major V series kicks off in person in the states of Minnesota and Wisconsin, featuring 12 different teams from Atlanta, Boston, Florida, London, Los Angeles, New York, Texas, Seattle, Toronto, and Vegas. Personally, my favorite team, Minnesota Rokkr, will be competing against Boston Breach and London Royal Ravens.
Minnesota Rokkr was created by the company Version 1, which has a partnership with the Minnesota Vikings. The Vikings' headquarters are located in Eagan, next to their training camp. I had the opportunity to speak with Cassie Batinich, the Director of Communications, to cover the story of the home series weekend. This was the first home series I attended since 2020, before the pandemic hit, and I was excited to finally have a Minnesota e-sports team in the Twin Cities competing against other cities and countries.
The home series took place at the Palace Theater in Downtown St. Paul on May 6th 2023, a small venue known for hosting concerts and events. I was granted media and VIP credentials, allowing me to witness the matches up close and personal, in front of numerous fans. The first match between Rokkr and London ended with Rokkr sweeping them off the floor, securing a crushing 3-0 victory. The second match against Boston was disappointing, as Boston took the victory with a score of 3-1. However, despite the loss, fans remained proud of Rokkr.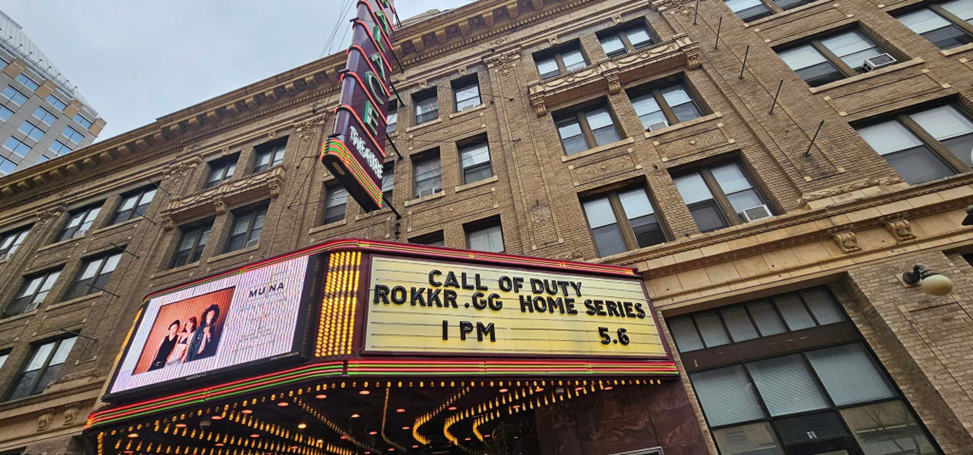 During the event, there were giveaways for Nintendo Switch consoles and controllers, which was exciting to see fellow gaming and e-sports enthusiasts enjoying. The VIP section provided a fantastic experience, offering front-row views for capturing videos and photos of exhilarating moments that drove the fans wild. Additionally, the open bar at the venue served complimentary drinks to VIP credential holders, allowing them to save money.
Despite the team's loss, the meet and greet portion of the event was incredible. I had the opportunity to meet the players for the first time and experienced their warm welcome. It was a reminder that these players are regular human beings who simply love video games as much as their fans do. The event solidified my pride as both a gamer and an e-sports fan, inspiring me to aspire to open my own e-sports venue one day that caters to both youth and adults.